NRD Editor's Note: This column originally appeared at TheHill.com.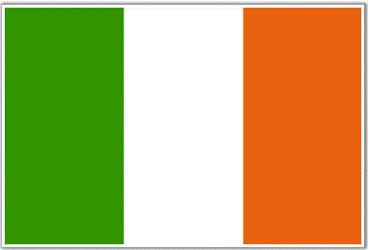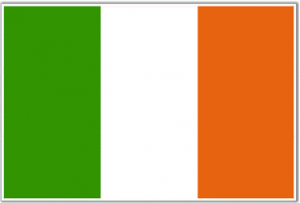 By Rick Manning — From msn.com: "Ireland's economy was once growing so fast it was dubbed the 'Celtic Tiger.' But the property bubble burst, the banks were thrown into crisis, the government got deep into debt spending billions to bail them out. Ordinary Irish people are now paying the price.
"New taxes — including a Universal Social Charge paid by all citizens — have been brought in and more are on the way, such as a new charge on water.
"According to the latest figures, the standardized unemployment rate was 14.3 percent — about 430,000 people — compared to just 4.5 percent in April 2007."
Sound familiar?
With very few edits, the word "America" could be inserted into this Irish story. However, there is one very big difference: Ireland, being part of the European Union, is effectively having its sovereignty stripped in order to keep the banking interests whole, whereas, in the United States, we have not been made to face our creditors yet.
But the day of reckoning is approaching, no matter how deeply we bury our heads in the sand.
Ironically, President Obama and others stuck in the failed Keynesian models of the past are promising the same prescriptions that have created the problem, more spending and more indebtedness.
Here is the truth — no president in history spent more than $3 trillion a year before Obama, and Obama has never spent less than that. In 2009, with Obama at the helm for nine months of the fiscal year, the federal government spent $3.5 trillion (remember that Obama supported the '09 spending as a U.S. senator), $3.4 trillion in '10, $3.6 trillion in '11 and a projected $3.8 trillion in '12.
As we look across the Atlantic, we learn that the Irish went into catastrophic debt bailing out the banks from bad loans rather than allowing them to sink or swim based upon their own financial solvency. Now bankers are howling that the Irish people must repay them with interest for the money borrowed to bail out, in some cases, the exact same banks.
In America, the massive debt accumulation that threatens to drown the entire U.S. budget with the Treasury Department reporting that more than $241 billion has been spent on interest payments alone in the first seven months of fiscal 2012.
To put this in perspective, in seven months, interest payments have consumed almost 10 percent of the entire anticipated revenues of the United States for the year. In 2011, the federal government paid $454 billion in interest on $2.3 trillion in revenues, or close to 20 percent.
How are the debts being paid? By borrowing more money from the same wolves who are pacing eagerly, ready to consume Ireland. Scary, isn't it?
Rick Manning is the communications director of Americans for Limited Government.