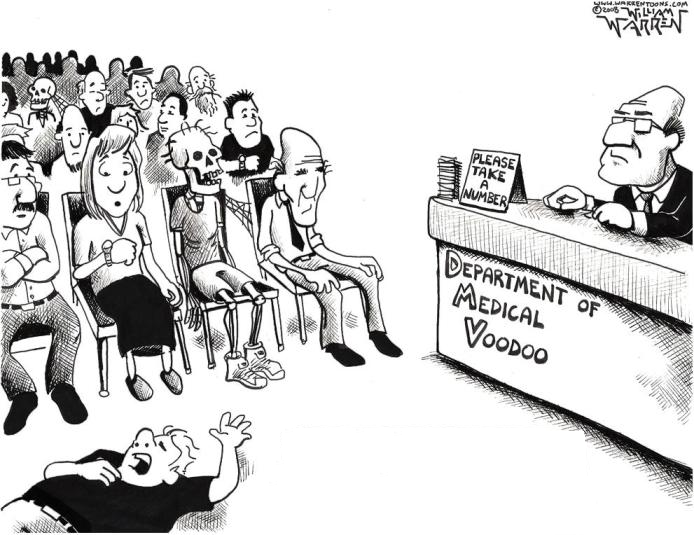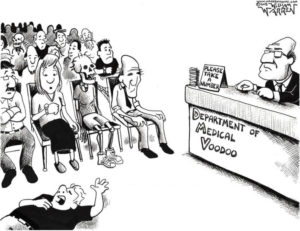 By Robert Romano
Will 36 million uninsured Americans sign up for Obamacare?
That's what a recent survey from Gallup would have you believe. It says 63 percent of those without health insurance — out of a total of 58 million — plan on getting it rather than paying a fine under the health care law's individual mandate.
That might have something to do with the fact that 77 percent of uninsured are now aware they are required to purchase health insurance under that mandate.
If true, Gallup's 36 million would far exceed even the Congressional Budget Office's estimate that just 14 million uninsured would receive coverage in 2014.
Yet, as the Washington Post's Marc Thiessen notes, 5.6 million people have had their health coverage cancelled because of the law.
And only about 2 million have signed up in various forms, according to an estimate by acasignups.net.
Meaning the Obama administration has not yet made up for those who have lost insurance because of the law, let alone reducing the ranks of the uninsured by 14 million, as the CBO estimates, or 36 million as the Gallup poll suggests.
How many people sign up may very well determine the success or failure of Obamacare.
If more people sign up for health insurance than expected, then health premiums for everyone should be lower than anticipated. But insurance subsidies from the federal government will be higher,
If enrollment goals fall far short of expectations, then premiums will be much higher, yet subsidies will be lower.
That is because Obamacare increases what minimally must be covered under individual and employer plans. The additional enrollees are supposed to offset the higher costs of plans.
But if the current pace holds up, the ranks of the uninsured will only be reduced by about 7 million in 2014, half of CBO projection.
One constraint might be that consumers may have every intention of signing up, but when they do, if it's more expensive than they can afford, what choice do they have but to forego coverage and risk a fine?
The lack of universal enrollment in programs like Medicaid has long been a topic of considerable interest. A 2006 study by Stan Dorn and Genevieve M. Kenney found that "Sixty-two percent of uninsured children qualify for but are not enrolled in Medicaid or the State Children's Health Insurance Program (SCHIP). Similarly, two-thirds of uninsured, poor parents qualify for Medicaid but are not enrolled."
The solution, per Dorn and Kenney is to just sign folks up automatically. "Auto enrollment could reach many of these uninsured families. Under this strategy, eligible parents and children receive health coverage based on information already in the hands of state officials, rather than through full, formal applications for Medicaid or SCHIP."
The study cited numerous examples where this has already been done, including Medicare Part B "into which seniors are enrolled automatically unless they decline participation, covers 96 percent of eligible seniors."
Auto-enroll is already the top policy recommendation by Enroll America, a non-profit set up to promote Obamacare. Their plan to get everyone on Obamacare is to "automatically enroll people who are already known to be eligible," including "us[ing] data from the Supplemental Nutrition Assistance Program (SNAP) to determine eligibility for Medicaid and CHIP," and "connect[ing] eligible parents to coverage if their children are already enrolled in Medicaid or CHIP," and "min[ing] existing databases to identify and enroll uninsured residents who are already known to be eligible for coverage programs."
One way or another, the government will figure out a way to get you into Obamacare.
More than 80 million Americans aged 26 to 64 years old making less than $46,000 not already on Medicaid now qualify for subsidies under Obamacare, whether through Medicaid or the insurance exchanges, based on data from the U.S. Census and the Center for Medicare and Medicaid Services.
When those subsidies kick in — CBO estimates $5,510 subsidy per person on the exchanges — if everyone who qualifies based on income gets them to the tune of hundreds of billions of dollars a year, congressional Republicans may find themselves wishing they had shut down Obamacare when they had the chance by risking an indefinite government shutdown back in October.
After all, eventually Healthcare.gov will be fully functional. And in the meantime individuals can just sign up with their employers or via insurers directly. When all is said and done, should the administration meet or far exceed its enrollment goals, it could break the bank.
Robert Romano is the senior editor of Americans for Limited Government.