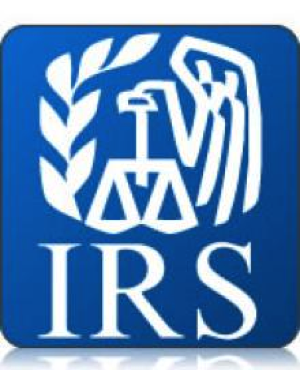 By Rick Manning
In a major victory for free speech, the Internal Revenue Service buckling under the weight of more than 150,000 citizen comments announced it was going back to square one in its regulatory attempt to redefine political activities by 501(c)(4) organizations.
Americans for Limited Government president Nathan Mehrens called the announcement, "a victory for the American people."  Mehrens went on to demand that the IRS cease all new regulatory activity in this area until, "the IRS Commissioner fully complies with all Congressional investigations."
The decision by the IRS to throw out their original regulations comes on the heels of another scandal in the Agency, where they have been rocked by revelations uncovered by the House Ways and Means Committee that their enforcement arm audited 10 percent of tea party donors identified on lists that had been illegally obtained by the Agency.
This discovery broadens the IRS malfeasance beyond the offices of the discredited Lois Lerner's tax exempt section of the Agency directly into the part of the Agency that is the most intimidating, and as a result, the most dangerous – the enforcement branch.
The very fact that donations to groups that were legally engaged in the public square prompted IRS audits is chilling to all future political speech, and goes to a systemic abuse of power that threatens the basic core of political participation.
There can be no more excuses.  The IRS actions need to be opened up to a comprehensive forensic audit that covers all their actions from 2009 to the present to determine whether the Agency has been so corrupted that it can no longer be trusted to enforce our nation's tax laws.
It would be a grievous error for Congress to accept this rogue Agency's authority to write new regulations overseeing basic political speech, while the IRS' integrity as an honest, non-political tax collection vehicle is in tatters.
Over the next few months, the House of Representatives will consider the IRS' budget, and in doing so, they need to stand firm in prohibiting the Agency from producing any new regulations governing political speech and funding an independent, outside, bi-partisan autopsy.  In addition, Congress should deny contemptible Lois Lerner her federal government pension, while also denying all end of the year bonuses to career employees at the Agency – given the apparent widespread systemic abuse that pervades the Agency.
Failure to use the power of the purse to force a dissection of every aspect of the IRS' political targeting, and holding those who were culpable responsible, is effectively a benign acquiescence to Obama's weaponization of government.  It is time for Congress to step up, use their power, and put an end to it once and for all.
The withdrawal of the proposed IRS regulations is a small, but important victory.  However, unless Congress uses its Constitutional power of the purse to force a complete Agency overhaul, the legitimacy of the IRS' enforcement actions will always be in question.
Rick Manning is vice president of public policy and communications for Americans for Limited Government