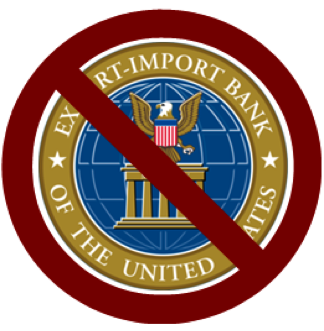 By Robert Romano
Flying under the radar last week was a reauthorization of the $16.4 billion Overseas Private Investment Corporation (OPIC), which passed easily in the House of Representatives 297 to 117 on May 8.
A majority of House Republicans, 116, actually voted against the bill. Only 106 Republicans supported it, led by Majority Leader Eric Cantor (R-Va.).
But then again, who needs Republicans to pass these boondoggles anyway, when Nancy Pelosi is willing to deliver 191 of her own Democrats to the cause?
A sister agency to the $27.3 billion Export-Import Bank, which has been delayed, it was founded in 1969 and went into operation in 1971 to fuel U.S. investment overseas with guaranteed loans and so-called political risk insurance — protection against revolution, unfavorable exchange rates, and the like.
If it sounds like just more corporate welfare, that's because it is. It serves little other purpose as it does not contribute significantly to U.S. investment overseas.
According to the U.S. Commerce Department, U.S. owned assets overseas totaled $21.9 trillion at the end of 2013, meaning OPIC's entire operation constitutes a whopping 0.07 percent of actual U.S. investment overseas.
This stands in stark contrast to the ostensible purpose of the corporation, which is to foster economic development in new and emerging markets. It could shutter its doors tomorrow and markets would barely notice, since its functions basically mimics what financial institutions all over the world already do.
In other words, we really don't need an OPIC, or an Ex-Im Bank, for that matter, which makes no depreciable difference in the growth of U.S. exports. Ex-Im loans actually shrank in 2013 even as U.S. exports increased.
Yet, based on the easy reauthorization of OPIC — an entity which serves no real purpose other than to enrich a few special, corporate interests — it is hard to imagine how the Ex-Im reauthorization would ever face any real, credible challenge.
Point is, the same 106 House Republicans who voted for the OPIC reauthorization similarly would not have much of an argument to make against the Ex-Im reauthorization.
For whatever reason, though, Ex-Im is being delayed.
Financial Services Committee Chairman Rep. Jeb Hensarling (R-Texas), whose committee oversees the legislation, opposes the reauthorization.
And for now, Majority Leader Cantor has no plans to sidestepping that committee like he did to get flood insurance on the floor. Cantor spokeswoman Megan Whittemore has said, "The majority leader defers to the committee to review the program and take the legislative steps that they believe are appropriate based on their review."
So perhaps the Ex-Im reauthorization, whose charter expires in September, is in real trouble after all?
Somehow, we doubt it. Perhaps the real reason behind the Ex-Im delay is Cantor's heated June 10 primary against challenger David Brat. After he locks that up — if he locks it up — there is little reason to expect Ex-Im to be blocked by the time September rolls around.
Besides, what we have right now is a Republican majority in name only, when to pass anything with a shot of becoming law requires Nancy Pelosi's blessing. Being majority leader under these circumstances has to be somewhat embarrassing, but business is business.
When Cantor needs to the votes for Ex-Im, he'll have the Democrats. There's got to be nearly 300 members of the House ready to vote for the reauthorization, so why wouldn't it pass?
Robert Romano is the senior editor of Americans for Limited Government.