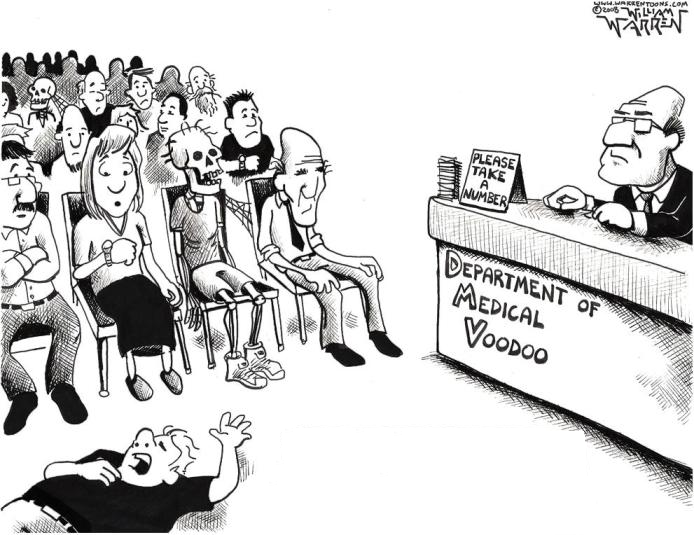 By Rick Manning
As originally published at Breitbart.com.
Government run health care has come under increased scrutiny as America has learned of the bureaucratic decisions to let patients die rather than receive treatment.
No, this story isn't about Obamacare, although it does provide a pretty bleak look into the future as the death panels and cost based health decisions come flowing out of Health and Human Services cubicle farms.
This preview is provided by the U.S. Department of Veteran Affairs, a Department which runs the crumbling VA health system.
CNN reports that at least 40 veterans died waiting to see a doctor at the Phoenix Veterans Health Care System, and that the bureaucrats in charge had created a secret list of patients who were determined to be too ill to help, so they denied them care and allowed them to die.
This sickening revelation that top level federal government career officials played God with the lives of those who served in our nation in the military should stand as a wake up primal scream to anyone who still harbors the idealistic notion of a beneficent government run health care system for the rest of us.
If those charged with caring for the men and women who put their lives on the line for our nation can casually throw away their lives by simply denying them basic access to care, then what will they do with regular people without a special claim for benefits when they get the chance?
Incredibly, the Secretary of Veteran Affairs under current law does not even have the power to fire these top level career employees due to federal employment laws.
However, that could change as the House of Representatives is moving forward with legislation by Veteran Affairs Committee Chairman Jeff Miller.
While Miller's VA Management Accountability Act of 2014 doesn't provide the wholesale reforms needed, it is a step in the right direction that puts incompetent, callous, cruel, or downright evil high ranking civil servants in the employment crosshairs for their decisions.