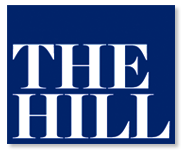 The full version of this story originally appeared  on TheHill.com, linked below.
By Rick Manning
It is not all that surprising that a retiring Senate Committee chairman would be grasping in the last days in power for one last legacy achievement, but it is shocking when the ranking member seems intent on helping him achieve it.
That appears to be the case in the Senate Commerce, Science and Transportation Committee, as there is a concerted effort between both retiring Chairman Jay Rockefeller and Ranking Member John Thune to pass a reauthorization of the Satellite Television Extension and Localism Act (STELA). Their version of STELA should be concerning to those who embrace a free market economy.
EDITOR'S NOTE:
As often happens when writing commentary on legislation that is moving in draft form, changes occur that make an article obsolete.  The STELA reauthorization falls in this category.  Over the weekend, Senators struck out the sections of the draft legislation that would have further empowered the FCC to regulate local broadcasters content presented over the Internet.  THis is great news as it is exactly what the original commentary urged.  ALG will keep readers updated as this legislation continues to move through Congress.