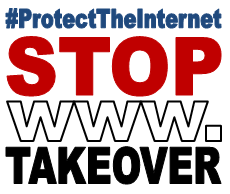 By Robert Romano
The Internet Corporation for Assigned Names and Numbers (ICANN), the non-profit government contractor currently responsible for administering the Internet's critical domain name system, has proposed a new change to its bylaws that would empower foreign governments in a way that not seen in the world wide web's short life.
Currently, despite being under a Commerce Department contract, ICANN operates independently, essentially running a global monopoly on the assignment of domain names and Internet Protocol (IP) addresses.
Serving a partial oversight function in addition to the Commerce Department is ICANN's Government Advisory Committee, composed of representatives from most every country in the world, both democratic and authoritarian.
According to ICANN's website, the committee "provides advice to ICANN on public policy aspects of ICANN's responsibilities with regard to the Internet Domain Name System (DNS). The GAC is not a decision-making body."
Repeat, by design, the committee is "not a decision-making body."
So, it is curious and troubling, to say the least, that ICANN is proposing a bylaws change that would make the committee's "advice" binding on ICANN unless two-thirds of ICANN's board disagrees.
This would fly in the face of the National Telecommunications and Information Administration's (NTIA) promise when it announced the transition of Internet governance that it "will not accept a proposal that replaces the NTIA role with a government-led or an inter-governmental organization solution."
What do you call making putting the Government Advisory Committee's into a primary decision-making role at ICANN?
As IP Justice founder and executive director wrote at CircleID, "This would mark a truly significant change in the overall power structure at ICANN that would dramatically empower national governments (some democratic, some authoritarian) over the management of critical Internet resources at the expense of those who participate in the bottom-up policy development process."
That's not good. And is precisely the sort of thing groups have been warning about since ICANN landed its contract back in 1998. Could an Internet governance monopoly be trusted to a private entity?
The Electronic Frontier Foundation (EFF) was at the forefront criticizing the risks posed by the transfer to ICANN. "Internet administration has always guaranteed free speech and due process, since it has been done by U.S. Government contractors who are required to follow the U.S. Constitution. If the New IANA moves Internet administration out from under the U.S. Government, as there is general agreement to do, the public will lose these guarantees," Shari Steele, Staff Counsel at EFF warned at the time.
In sum, no First Amendment protections, and potential control by foreign governments, many of whom are authoritarian.
So, why are we giving the Internet away? This is a recipe for censorship.
Robert Romano is the senior editor of Americans for Limited Government.