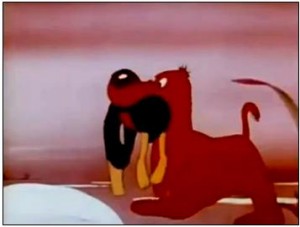 By Rick Manning
A left-wing inside the Beltway publication is reporting that key House Republican staff members from the offices of Majority Leader Kevin McCarthy and Majority Whip Steve Scalise's offices have briefed key Washington, D.C. lobbyists about their plans for September.
This is not surprising in and of itself, as it is normal and healthy for politicians to solicit the support of allies and stakeholders for legislation that they are promoting.
What is stunning is the plan that McCarthy's Chief of Staff Tim Berry reportedly presented whereby the House would only fund the government through the week of December 11-14 with a vote scheduled for next week.
With federal government funding running out on September 30, and the Democratic Party dominated Senate refusing to pass any appropriations bills once again, it is responsible for Republicans to pass a funding bill as soon as possible.  However, it is irresponsible to pass a funding bill that allows those same Democrats who have refused to do their job before the election out of fear of the voters to be given another bite of the apple after many of them have been thrown out of office.
Instead, House Republicans should pass a continuing resolution to fund the government through February, allowing the final seven months of the budget to be voted upon by the newly elected Congress.
The fact that this is appears to be the first offer of House Republican leaders in what promises to be an on-going saga with Senate Democrats and the White House means that House leadership must want a lame duck, must pass funding bill.
Apparently, Speaker Boehner and his team prefer working with Harry Reid than with Mitch McConnell in crafting our nation's spending priorities, and hope for one more pre-Christmas round of negotiations with their old friend from Searchlight, Nevada.
Since this is clearly not true, the underlying message in this announcement seems obvious.  Leadership hopes that that lobbyists will push Reid and the Senate to support a "clean CR" in the next couple of weeks, but in the spirit of the season, will be given a Christmas tree to put all their end of year goodies on after the election.
It really is hard to see any other reason why House Republican leadership would prefer to allow members of Congress who have either chosen to not run again or have been defeated for office to make the hard government funding decisions rather than those who have just been elected.
What's worse is that there is an inherent conflict of interest at the heart of this lame duck government funding plan.  The truth is that outgoing members and their staffers will be job hunting among those very lobbyists and interests who are the likely beneficiaries of an after-election funding bill.
Personally, I don't believe anyone would be stupid enough to make a quid pro quo earmark arrangement with the level of scrutiny they will face when their next job is announced.  However, I do know that if someone is seeking employment starting January 3, it is increasingly difficult to not point a friend in the right direction in the spirit of cooperation.
Congress needs to avoid these self-created ethical problems by simply passing a continuing resolution that extends through February, and allow those who are elected in November to make the government funding decisions for the second half of 2015, and it is up to the Republican conference to explain this to their leadership as soon as possible.
Rick Manning is vice president of public policy and communications for Americans for Limited Government.