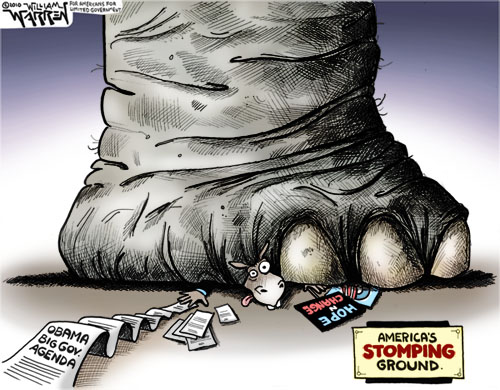 This is easily one of the most favorable political environments for Republican congressional prospects in quite a long time, particularly on the Senate side of the equation.
An unpopular president in his sixth year in office typically does not do well in the midterms, anyway, but 2014 on paper has all the makings of a rout.
For starters, seven Democrat Senate seats are up in states that Mitt Romney carried in 2012. They are Montana, West Virginia, South Dakota, North Carolina, Louisiana, Arkansas, and Alaska. With the exception of North Carolina, which was close, otherwise these were states that were won handily by Romney.
So goes the thinking, Republicans should do well in those states this year. Right?
Yet, if the polls are any indication, at the moment, the landscape appears more mixed.
Yes, Montana and West Virginia appear to be safe Republican pickups, and Louisiana, Arkansas, and Alaska seem to be likely pickups for the GOP.
Also, in Colorado, incumbent Democrat Senator Mark Udall is considered to be in real trouble against Republican challenger Cory Gardner. And, Iowa is neck and neck with Republican Joni Ernst doing quite well against Democrat Bruce Baley.
But South Dakota could be in question, where an independent run by Larry Pressler threatens to upset what has long been considered to be a likely pickup by former Republican Governor Mike Rounds. The most recent Survey USA poll has Pressler within three points of Rounds.
North Carolina could be more problematic, where incumbent Democrat Senator Kay Hagan has been safely in the lead for weeks against Thom Tillis.
In addition, even a Republican seat like Kansas — where Democrats have not had a seat since 1938 when George McGill lost — is considered a toss-up, with incumbent Senator Pat Roberts fighting for his political life against Democrat-turned-Independent Greg Orman.
Roberts had been consistently trailing in the polls since August, although the most recent CNN poll finally showed him ahead by a point.
What is striking is that in South Dakota and Kansas, conservative disappointment with Republican leaders in Washington, D.C. has created a ripe environment for viable independent runs in otherwise red states.
Ironically, Roberts was one of the few establishment Republicans who stood with Texas Republican Senator Ted Cruz in his filibuster push to defund Obamacare in 2013. But he faced a tough primary challenge from Milton Wolf.
South Dakota and Kansas, plus the uncertainty in Colorado and Iowa, could be the difference between a Republican majority or not. That is where the balance of power will likely be decided in 2014.
Which means this is no time to be localizing these races, which tend to magnify local issues and will make Republican challengers more vulnerable to personalized, negative attacks.
Wave elections on the other hand serve as referenda against unpopular administrations and entrenched legislative majorities. This should be about real issues, not personalities.
On that count, Republicans are rapidly running out of time in the closing weeks to nationalize the elections as a referendum against lawlessness by the Obama administration, the health care law, the sorry state of the economy, the Internet giveaway, the immigration mess, the Ebola outbreak, and the massacre overseas in Iraq, Syria, and Ukraine.
This is a race that could break late for one side or the other, but all things considered it probably shouldn't have even been close.
Robert Romano is the senior editor of Americans for Limited Government.