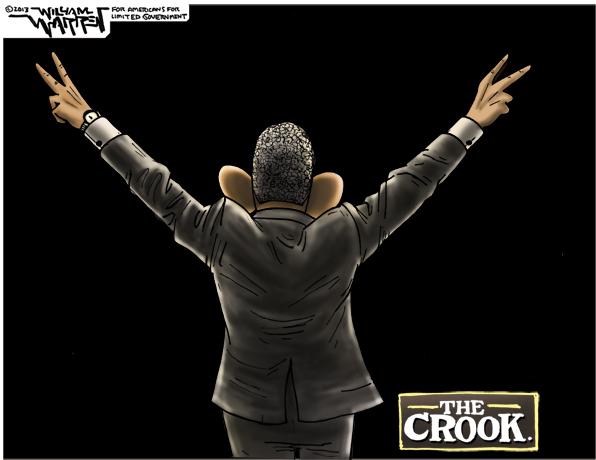 Turns out there is a breaking point for Republican leaders in the House and Senate on the budget.
On November 14, the Washington Post's Robert Costa broke major news on Twitter "a series of short-term spending bills seen as the probable response by GOP, should Obama act [on executive amnesty], avoiding shutdown, fund gov[ernment] into new [year]."
This is a major policy shift by House Speaker Rep. John Boehner (R-Ohio) and incoming Senate Majority Leader Mitch McConnell (R-Ky.), who have been working a large omnibus spending bill for the remainder of Fiscal Year 2015
Current funding for the government expires on December 11.
But now, because Obama intends to grant executive amnesty to 4.5 million illegal immigrants with U.S.-born children — basically to change the law without any vote in Congress — the plans to work on a bipartisan basis over the upcoming budget have had to be changed.
In truth, there was no other way to respond to the revelation.
As Americans for Limited Government President Nathan Mehrens noted on November 13, "President Obama's leaked plan to usurp congressional authority over immigration should put to an end all talk about a long term omnibus funding bill."
Mehrens' solution was to use the budget to fight the amnesty: "Obama's intent to wave a wand and create amnesty for millions of illegal immigrants in the wake of the November repudiation of this policy is an affront to the consent of the governed. Speaker Boehner and Leader McConnell must swiftly and forcefully tie the President's hands using the power of the purse in the December continuing resolution."
When asked on November 13 if Republicans might consider holding up government funding over the issue, incoming Majority Leader Mitch McConnell (R-Ky.) said, "We will not be shutting the government down, or threatening to default on the national debt."
McConnell added, "I've been very disturbed about the way the president has proceeded in the wake of the election. Whether it was his intervention on net neutrality, his apparent decision to move ahead on immigration with executive orders, the rather ridiculous agreement with the Chinese, under which they basically have to do nothing for the next 16 years while we're losing jobs in this country as a result of EPA's over-regulation."
"I had maybe naively hoped the president would look at the results of the election and decide to come to the political center and do some business with us," McConnell said. "I still hope he does at some point, but the early signs are not good."
By November 14, it obviously became clear to leaders that this position was simply not sustainable.
If Republicans fully fund the government through September 30, 2015, the ability to defund Obama's amnesty would be severely compromised at best. Doing a short-term continuing resolution, that is, holding up funding at least gives Republicans an ability to use the power of the purse immediately.
But, for it to mean anything, Republican leaders are going to need to stick to their guns. Should Harry Reid attempt to block a short-term continuing resolution, or should Obama veto it, as Mehrens stated, "If the President chooses to shut down the government in order to benefit illegal aliens then so be it."
Robert Romano is the senior editor of Americans for Limited Government.