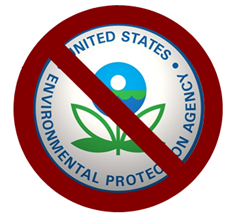 By Robert Romano
"[R]ecent trade deals, like the World Trade Organization trade deal, had no labor or environmental standards."
That was the AFL-CIO, objecting to fast track trade authority for the Obama administration to negotiate the Trans-Pacific Partnership and other trade agreements expected to come up in Congress next year.
Labor groups object to free trade agreements because other nations refuse to adopt the same high regulatory standards on the environment and labor costs that the U.S. has — leaving American workers at a disadvantage.
AFL-CIO actually has an interesting point — but for the opposite reason.
Nobody expects any foreign country to sign a trade agreement requiring it to adopt the same onerous environmental and labor restrictions we have. Why would they? It willfully puts themselves at a competitive disadvantage globally, tantamount to an economic suicide pact.
In a similar vein, nobody should expect the U.S. to agree to new trade deals while burdensome Environmental Protection Agency (EPA) regulations remain in place.
Because of these regulatory imbalances, the U.S. economy has an artificially higher cost of doing business compared to countries like Vietnam or Malaysia.
If President Barack Obama wants these trade agreements, Republican majorities in the House and Senate next year should not give him carte blanche via fast track.
Instead, there needs to be a consensus about how to make U.S. competitive globally again. Necessarily, that must include a look at the EPA's 2009 carbon endangerment finding, which ruled that carbon dioxide, a biological gas necessary for the very existence of life, is a "harmful pollutant" under the terms of the Clean Air Act.
This has opened up the door for additional regulations, including the regional haze rule, carbon restrictions on new and existing coal power plants, the new ozone rule,  and the "National Emission Standards for Hazardous Air Pollutants" that restricts mercury emissions from plants.
Sue-and-settle arrangements the agency enters with organizations are a problem, too. This is where a group sues demanding that the EPA enforce the law in a new, expanded way and the agency enters into a consent decree with the party, which is signed by a judge — leaving the agency with new powers under the Clean Air and Water Acts.
These rules all make it more expensive to do business here, hurting our position globally.
What, those items aren't on the table? Then, why is there a push for new trade deals that will favor foreign, lower cost producers over American workers? The AFL-CIO is right. Under the existing regulatory framework, this will not be a good deal for the U.S. economy.
Without significant efforts to roll back the regulatory, administrative state in the U.S., these trade deals should not even be in the conversation. Let alone fast track authority, which establishes a process that allows no amendments and limits debate in the Senate.
Why would Republicans in Congress agree to a process that surrenders their constitutional prerogative to use trade agreements as leverage to achieve other changes to U.S. regulatory policy that might get our economy moving again? It makes no sense. What's in it for the American people?
Robert Romano is the senior editor of Americans for Limited Government.