By Rick Manning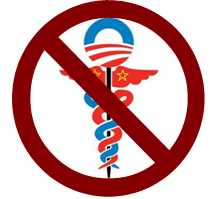 Everyone knew that it was just a matter of time, but no one expected it to fail this fast. Yet, that is exactly what is happening, as bad news story after bad news story about the state of Obamacare arrives on a seemingly weekly basis.
Obamacare co-ops were supposed to provide lower cost health insurance alternatives because they weren't driven by the profit motive. Now, just a couple of years after the Affordable Care Act (ACA) was implemented, 12 out of 23 co-ops have failed, costing taxpayers $1.2 billion in defaulted loan repayments. The failure rate even outstrips the Labor Department's 2011 projections of 36 percent, and as The Carpenters used to sing, "We've Only Just Begun."
The impact on 100,000 New York state users of the failed Health Republic Insurance of New York co-op means they will have to find new health insurance. The New York Post writes, "Add 250 New York cancer patients to the long list of victims of Obamacare's lies — just one more snapshot of the program's ongoing death spiral."
The reason cancer patients are now scrambling for healthcare? The collapsed co-op was the only insurance provider that covered treatment at the world-renowned Memorial Sloan-Kettering Cancer Center, and now with the co-op gone, cancer patients need to find new insurance, new doctors, new treatment centers all at the most vulnerable time in their lives. The naive idea that the co-op could offer premium coverage at non-premium pricing and survive has left patients stranded and taxpayers stuck with the price tag.