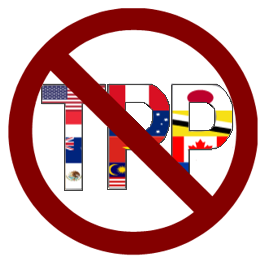 Americans for Limited Government President Rick Manning today issued the following statement releasing the results of a poll by Pat Caddell conducted on behalf of Americans for Limited Government showing Republican voters overwhelmingly opposed to the Trans-Pacific Partnership (TPP) after they find out what's in it:
"The most striking thing about the Caddell poll is that Republicans are even more likely to oppose bad trade deals than Independents or Democrats. Once they find out what's in it, Republican voters overwhelmingly oppose TPP, 66 percent to 15 percent. Democrats only oppose it 44 percent to 30 percent, and Independents oppose it 52 percent to 19 percent.
"These results confound the conventional wisdom that the GOP is the party of 'free trade.' As a matter of fact, Republicans overwhelmingly oppose trade deals that benefit foreign countries and not the American people, representing an outright rejection of corporate cronyism and being replaced by cheap foreign labor.
"This collapse in support is directly related to the rejection of corporate cronyism that has permeated Washington, D.C. and should again serve as a wake-up call to every GOP member of Congress that business as usual is over."
Online Survey of Likely U.S. Voters, February 23 – March 3, 2016, Toplines, Caddell & Associates on behalf of Americans for Limited Government at https://getliberty.org/wp-content/uploads/2016/03/Pat-Caddell-ALG-TPP-Poll-Toplines-3-10-16.pdf
Online Survey of Likely U.S. Voters, February 23 – March 3, 2016, Charts, Caddell & Associates on behalf of Americans for Limited Government at https://getliberty.org/wp-content/uploads/2016/03/Pat-Caddell-ALG-TPP-Poll-Charts-3-10-16.pdf