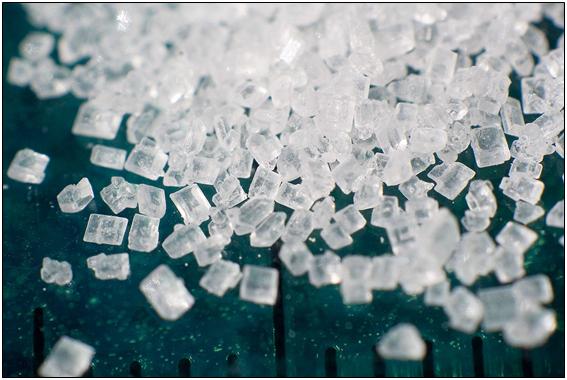 By Rick Manning
President Donald Trump proved once again when he campaigned in favor of getting better trade deals for America that he was not just telling a story to get votes, but really meant it through the recent sugar deal his Commerce Department just completed in response to Mexico's sugar dumping throughout the Obama Administration.
"New Sugar deal negotiated with Mexico is a very good one for both Mexico and the U.S. Had no deal for many years which hurt U.S. badly," the President tweeted this morning.
The U.S. government found Mexico guilty of violating America's antidumping and countervailing duty laws after Mexico flooded the U.S. market with subsidized sugar in 2013 and 2014.  A new agreement was needed after a 2014 agreement failed to stop Mexico's unlawful acts.  As a result, U.S. sugar producers lost billions of additional dollars as Mexico illegally bled our markets with subsidized sugar.
The agreement increases the price at which raw and refined sugar must be sold at the mill in Mexico and reduces the percentage of refined sugar that may be exported from Mexico to the U.S.  Significantly, according to the Commerce Department, the U.S. reserves the right to enforce U.S. law and institute further sanctions should the sugar dumping continue.  This includes significant penalties for further violations by Mexico.   American sugar producers, who have been hardest hit by illegal Mexican sugar dumping, backed the deal on June 15.
This agreement and the readiness of the U.S. to enforce it with sanctions for future violations by Mexican sugar producers has serious ramifications as NAFTA renegotiations commence in August.  It will send a message to Mexico and other potential trading partners that the slack negotiating style of past Administrations is now a memory and that a new sheriff is in town.
None of this would have happened if thousands of activists, donors, and concerned citizens had not rallied to the call of organizations like Americans for Limited Government and its EnforceNAFTA.org campaign.  And while thanks and a pat on the back is well deserved, much work is left to be done in repairing America's broken image around the world.  As President Trump seeks to cancel or renegotiate multilateral trade deals, the people need to be continuously heard in D.C. to help the President achieve his ambitious trade agenda.
Today's tweet by the President demonstrates that he understands that failure to enforce trade deals is a disaster for America, and for that America owes him a round of applause.
Rick Manning is the President of Americans for Limited Government.