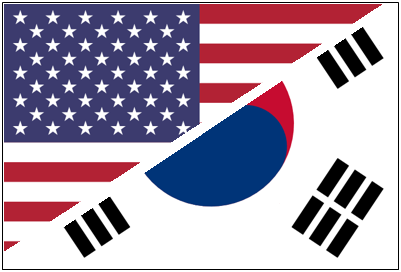 By Rick Manning
As originally published at http://thehill.com/blogs/pundits-blog/economy-budget/340230-us-south-korea-trade-issues-are-real-and-theyre-problematic
Republic of Korea President Moon Jae-in's visit to the White House last week was an historic opportunity to reassert old ties and address new challenges facing our two nations.
While the North Korean nuclear threat weighs heavily over the entire conversation, the meeting between President Trump and South Korea's new President Moon will be marked by a unique opportunity to recast our current trade relationship.
In 2011, Congress ratified the United States–Korea Free Trade Agreement (KORUS) after the terms of the original 2006 agreement were renegotiated. In the subsequent six years, some problems remain in how the agreement is being implemented and enforced. Given the spirit of reform brought to the table by both of the new presidents, it is hoped that some of the rough edges of the deal can be smoothed.
The economic disparity following KORUS' ratification can be found in U.S. Census Bureau data that shows that while U.S. exports to South Korea were virtually flat between 2011 and 2016 with $43.462 billion in 2011 and $42.309 billion in 2016, respectively, the U.S. trade deficit more than doubled from $13.2 billion to $27.6 billion during that same period.
One area of concern is that KORUS does not contain provisions protecting against currency manipulation, and this failure may be at the heart of why the American Automotive Policy Council states that "almost 80 percent" of the trade deficit increase between South Korea and the U.S. is in the automotive sector.
In a 2016 Voice of America News article, Matt Blunt, the president of the AAPC asserted, "There is no question the Korean marketplace is one of the most difficult for any automaker to export into in the world."
The same article points out that during the 2016 campaign, the president himself criticized the KORUS deal saying it, "doubled our trade deficit with South Korea and destroyed nearly 100,000 American jobs."
Other issues have cropped up where major South Korean manufacturers, like Samsung and LG, have been found guilty by the U.S. Commerce Department of dumping washing machines into the U.S. at a price below manufacturing costs. This is part of an on-going saga where Korean manufacturers have been found guilty of subsidizing exports to increase market share contrary to the rules of KORUS.
To paraphrase from a joint letter that I signed along with the executive director of the American Conservative Union and many other conservative leaders, President Moon is undoubtedly aware that the Korean Fair Trade Commission (KFTC) — the equivalent to our Federal Trade Commission — has aggressively sought to target American companies with antitrust investigations, often undermining the protection of their intellectual property.
The KFTC has launched more than 40 investigations against U.S. companies with the net effect of stifling innovation and economic growth while protecting Korean companies from U.S. competition.  Most distressingly, allegations persist that, contrary to the provisions of KORUS, basic due process rights are being regularly denied U.S. companies subjected to this "investigatory process."
In addition to intellectual property and antitrust concerns, many have raised concerns about South Korea's treatment of protections and pricing transparency for the U.S. pharmaceutical and medical device industries to data-transfer regulations for financial firms.
If targeting of U.S. firms is occurring, it would be a direct violation of KORUS and, given the importance of our nation's bilateral relationships, it is hoped that Commerce Secretary Wilbur Ross would raise his concerns with the goal of establishing an increased trust that the Republic of Korea intends to uphold its end of the KORUS bargain.
Free trade agreements between allies are important tools for cementing relationships, but they can also sour those crucial relationships if they are not enforced honestly.
President Moon's visit to Washington, D.C. last week provides a great opportunity for the very real disputes arising from KORUS to be met head on so that U.S.-based companies can feel confident that they will be treated fairly by the government of South Korea.
Our two nations share a tremendous joint history over the past century, serving as critical geopolitical allies working together to expand freedom throughout the world. For many Americans, apart from the MASH comedy television show, the Korean War is the forgotten war, but for those who served and lived through that time, the memories of the Battles of Inchon, Chosin Reservoir and Heartbreak Ridge are indelibly etched in their memories.
With these meetings between Presidents Trump and Moon, our two nations can come together again to set the path of KORUS back on track and ensure it benefits both nations, as the Republic of Korea's new government seeks to renew its commitment to the rule of law.
Richard Manning is the president of Americans for Limited Government