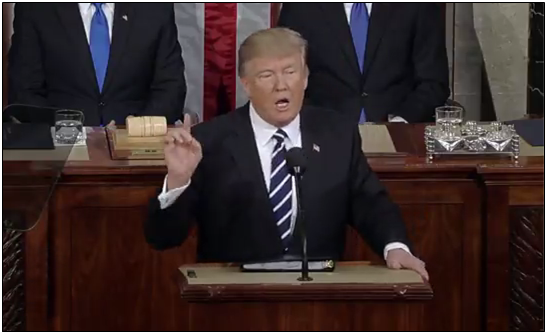 By Natalia Castro
Funding the government is no easy task, Congress has spent months debating issues in order to determine where the federal government can best allocate spending. In a bill that passed the House in September, Republicans have taken significant steps to reduce waste and fund promises made to the American people; but the Senate has been slow to do the same, resulting in an omnibus bill stuck stagnant. Republicans must fight for the American people and to restore the Article I powers of the Constitution to Congress.
Representative Ken Calvert (R-Calif.) introduced H.R. 3354, a comprehensive omnibus bill that addressed many important issues.
Section 234 of the bill prevents federal government funds from being used "by the Department of Housing and Urban Development to direct a grantee to undertake specific changes to existing zoning laws as part of carrying out the final rule entitled 'Affirmatively Furthering Fair Housing.'" This Obama era rule provided the federal government with the authority to dramatically re-engineer nearly every neighborhood that receives community development block grants that did not meet federally preferred income, racial and ethnic compositions.
By removing funding for the grossly overreaching program, Republicans are eliminating federal control over local matters and preventing a single agency from being able to dictate where individuals can and cannot live.
Similarly, the bill removes funds for ecosystem research on private property without the consent of the property owner, an essential element of our right to privacy that previous administrations have allowed the U.S. Geological Survey to circumvent.
Section 113 of the bill targets the Endangered Species Act, which despite not listing the Great Sage Grouse as an endangered species, the Fish and Wildlife Service has placed 5.5 million acres of privately owned land across 11 states as conservation areas for this bird. The bill removes funding for this wasteful initiative and sends the clear message to the Environmental Protection Agency and Fish and Wildlife Service that they cannot use Congressional funds to pursue any venture they see fit.
The bill also achieves critical immigration objectives President Trump has been working on since he began his time in office.
In Division M, the bill calls for about $1.5 billion in funds to the U.S. Customers and Border Protections for the border wall and fencing.
Sanctuary cities also receive a defund in this legislation. Division C is titled "Commerce, Justice, Science, and Related Agencies Appropriations." Section 554 of Division C states, "None of the funds made available by this Act under the State Criminal Alien Assistance Program may be used in contravention of section 642 of the Illegal Immigration Reform and Immigrant Responsibility Act of 1996." Division H also prevents the Transportation, Housing and Urban Development, and related agencies from using funds in areas that violate immigration law.
While many have been critical of the lack of accomplishments coming from Congress, the House is achieving some of President Trump's critical objectives in this very bill. It is the Senate where legislation like this goes to die. In fact, Senate Democrats appear willing to shut down the government in order to get the Deferred Action for Childhood Arrivals (DACA) placed into the bill.
DACA was rescinded by President Trump to allow Congress to formulate a plan on this issue rather than a single executive action as Obama had done. Now, if Congressional Republicans decide to kneel over to Democrats, their achievements on immigration will take a significant step backward.
As Senator Tom Cotton (R-Ark.) explains, the effects of forcing DACA into this bill would be unprecedented, "Seven out of every ten immigrants who come to this country, they don't come because of their job skills or their education. They come simply because they had a family member come here five or ten or 20 years ago. If you give amnesty to one or two million illegal immigrants who were brought here through no fault of their own as kids, you're going to have at least a couple of negative effects. And one of those negative effects is you're going to create a whole new chain of chain migration. The way to control for that negative effect is to stop chain migration."
Republicans are now considering a two-week continuing resolution, extending the September funding plan, in order to prevent a government shutdown just days before Christmas.
While this is a smart decision until Congress can sort out their tax plan, extending last year's budget buys them time to sort out these details.
Americans for Limited Government President Rick Manning notes, "If Nancy Pelosi and Chuck Schumer want to shut down the government over DACA, Mitch McConnell and Paul Ryan should tell them to 'make our day'. The priorities in the omnibus are to cut spending on discretionary programs and use the House omnibus as a path to remove AFFH, fund the wall, and defund sanctuary cities."
Republicans cannot allow the omnibus bill to be hijacked by Democrats seeking amnesty. Right now, the bill takes critical steps to reduce government waste and restore Congress' Article I power of the purse; the House should be praised for the bill's better provisions. Now the Senate must get on board with the President's agenda and do the same.
Natalia Castro is a contributing editor for Americans for Limited Government.