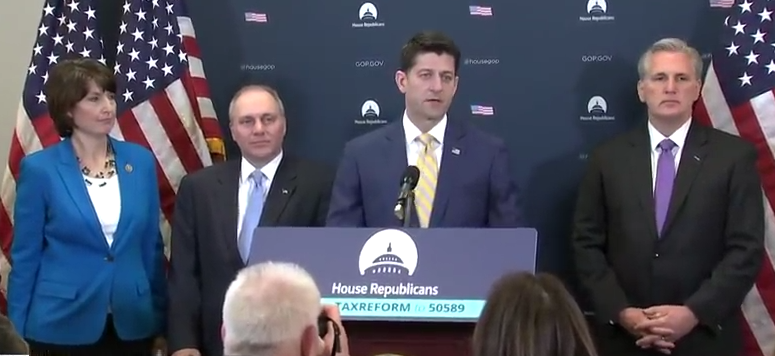 By Rick Manning
Washington, D.C. House Republicans are scrambling to explain how they lost a special election in a Pennsylvania district that President Trump won by 20 points.
It really is pretty simple. They still don't have a clue how or why Trump won.
The district was formerly served by a Republican who was pro-life, pro-gun and had a long history of opposition to the one-sided trade deals that the President got elected arguing against. Unfortunately, the strongly anti-abortion Congressman got caught urging his mistress to have an abortion and as a result, he had to go away.
The race to replace pitted a mid-30s Democrat who came from a prominent family and campaigned as pro-gun, pro-life and for the Trump trade agenda against a 60 year old Republican state senator who also claimed that he was pro-gun, pro-life and for Trump's fair and reciprocal trade agenda.
For a variety of factors, the race was extremely close and President Trump pushed forward with a plan that had been a year in the making to announce steel and aluminum tariffs against China's steel dumping policy which continues to decimate the U.S. steel industry.  In doing so, Trump demonstrated his commitment to his campaign promises and asked voters to send the Republican to D.C. to help him.
And this is where the idiocy of the House Republican establishment took over, as House Speaker Paul Ryan, flanked by his senior leadership team, urged the President to reconsider the tariffs and, however nuanced, more than 100 House Republicans signed a letter cautioning against the tariff imposition.
In the week that followed, Republicans could barely be constrained in their rush toward the cameras to denounce the tariffs as "dangerous" and economy imperiling.
In the pro-Trump trade agenda district containing part of Pittsburgh and surrounding areas, which political party do you think voters associated with supporting Trump's popular policy?  If they were paying attention at all, it wasn't the House GOP leaders who had dumped millions of dollars into the race.  No, the GOP House members' aggressive denunciation of the Trump steel tariffs solidified the notion that if you want to support the Trump trade agenda, you better vote for the Democrat.
The sad fact is that House Republican leaders demonstrated either that they don't have a clue how to message to Trump voters, or that they actually don't want to win seats in blue collar pro-Trump districts.
It is almost as if they don't want to be burdened by holding the majority in the House in 2019, and if they don't wake up and start embracing the President's winning messages on immigration enforcement and trade, they will find themselves looking up at Speaker Pelosi in January 2019.
Rick Manning is the President of Americans for Limited Government.