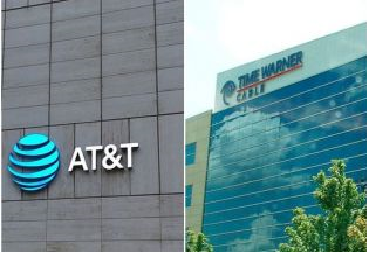 By Rick Manning
Americans for Limited Government is encouraged that Attorney General Sessions is appealing a recent court ruling which allows AT&T to move ahead with its plans to merge with Time Warner.
This is good and bad. On the one hand, the potential merger is a reminder that America has turned a blind eye to anti-trust concerns. Yet, on the other hand, the fact that AT&T agreed to binding arbitration acknowledges the harm mega mergers have on competition.
If one media conglomerate is going to face arbitration, shouldn't they all?  As media companies continue to seek out new deals, mergers and acquisitions, Americans and the government should be asking: how big is too big?
To preserve a fair market where all cable operators alike can succeed, it's only fair that Comcast/NBCU, and any future programmer-distributor consolidation, should at the very least, be subject to the same type of restrictions as AT&T/Time Warner.
When Comcast/NBCU merged in 2011, they were subject to a long list of temporary conditions to ensure industry competition would remain robust and fair. Part of these stipulations stated Comcast/NBCU would have to submit to arbitration to resolve any program access disputes with rivals. If this agreement sounds familiar, it's because AT&T/Time Warner voluntarily agreed to submit to similar binding arbitration conditions in order to get their merger approved.
The difference between AT&T merging with Time Warner and Comcast merging with NBCU is that AT&T/Time Warner's arbitration restrictions are binding. The restraints on Comcast/NBCU were temporary and expire in 2018.
It's also necessary to point out that the damages Comcast/NBCU has the potential to inflict sans conditions are way greater than those AT&T/Time Warner could ever bring about. Because of Comcast's ownership of what is considered by the FCC to be "must have" NBC programming, including seven NBC Regional Sports Networks (RSNs), it has both the incentive and ability to raise prices by utilizing high demand programming as leverage over competing cable systems.
Time Warner does not own any "must have" local programming—making it more difficult for AT&T to use any new assets to its advantage. Also different from AT&T/Time Warner, Comcast is the main multichannel video programming distributor (MVPD) in many of these local areas, with market shares up to 60 percent—giving it yet another incentive to prioritize its own NBC programming over other, alternative programming.
Attorney General Jeff Sessions and the Department of Justice (DOJ) are absolutely right to appeal the AT&T/Time Warner merger as vertical integration of media is a threat to the First Amendment as information gets funneled through fewer and fewer sources.  President Trump expressed this concern during his presidential campaign, and General Sessions continues to fight the hard-legal battle to ensure that a few powerful people don't control a vast majority of what America sees and hears.
As originally published in PJ Media.
Rick Manning is the President of Americans for Limited Government.