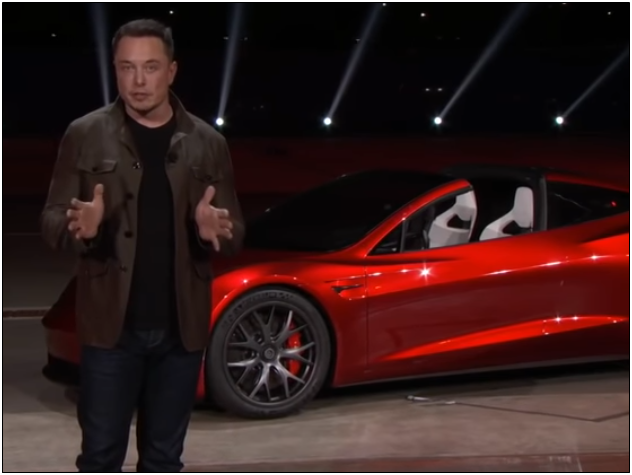 Many conservatives are too dismissive of Elon Musk and Tesla simply because the company benefits from government subsidies. While it is true that a portion of Tesla's revenues have been due to these subsidies, it is also true that Musk and Tesla have achieved a number of notable accomplishments.
Tesla's survival is no small feat. Over the past decade, at least a half-dozen electric vehicle companies have failed. Excluding the legacy automakers, more than a dozen companies in the U.S. and Canada are working on electric vehicles, but most of these companies have manufactured few, if any, production vehicles. Tesla, on the other hand, is currently manufacturing three vehicles: the Model S, a large luxury car; the Model X, a luxury SUV; and the Model 3, a midsize car. Tesla is also developing four new vehicles: a crossover SUV, a pickup truck, a semi-truck, and another roadster.
Not only is Tesla surviving, some would argue it is thriving. Leaving aside the layoffs that were announced today as the company moves forward with its plans for the Model 3, consider the evidence of Tesla's success to date. Tesla recently sold its 500,000th vehicle; Tesla is taking market share from foreign automakers; analysts estimate that the company's 2018 revenues were around $21 billion; Tesla has the highest owner satisfaction score; and Tesla's customers are the most loyal in the industry — over 80 percent of Tesla customers return to buy or lease another.
Why is Tesla doing so well? In addition to being stylish, fast, safe, and having excellent resale values, Teslas are innovative and technologically advanced. Tesla Model S and Model X vehicles both contain large HEPA filters which are able to clean foul air in less than two minutes. Of course, these filters were helpful to people fleeing the fires in California last year. Although the HEPA filters are too large to fit in the Model 3, that car's air filter was still able to dramatically improve the air quality after less than nine minutes of recirculating the air.
Tesla is the only automaker that can perform over-the-air software updates. Unlike owners of vehicles from other manufacturers, Tesla owners do not need to visit a service center to have their vehicle's software updated.  With one notable update, Tesla shortened the braking distance of Model 3 cars; another update improved the performance of Model S and Model X vehicles.
Tesla's vehicles have long ranges and long battery life. In fact, the three electric production cars currently available on the US market with the longest ranges are all Teslas: the Model S 100D, with a range of 335 miles, the Model 3 Long Range, with a range of 310 miles, and the Model X 100D, with a range of 295 miles. Tesla's batteries degrade slowly and are guaranteed for 8 years on the Model S and Model X; on the Model 3, batteries are guaranteed for 8 years or 100,000 to 125,000 miles depending upon the size of the battery.
Even conservatives who hate electric cars should still be able to muster some respect for Musk. The self-made billionaire is a legal immigrant who works hard and is living the American dream. He has taken on the United Auto Workers, and none of his American factories are unionized. He has also contributed over $300,000 to Republicans, which could have caused him and/or his company serious headaches in ultraliberal California, where Tesla is headquartered.
Who knows what the future holds for Musk and Tesla? But with Detroit constantly surrendering market share to foreign companies, those who wish to be able to purchase a car from an American automaker should probably be hoping for Tesla's success. And conservatives who have viewed Musk and Tesla with disdain should reevaluate their views.
Richard McCarty is the Director of Research at Americans for Limited Government Foundation. He does not own any Tesla stock, nor does he intend to purchase any in the near future.