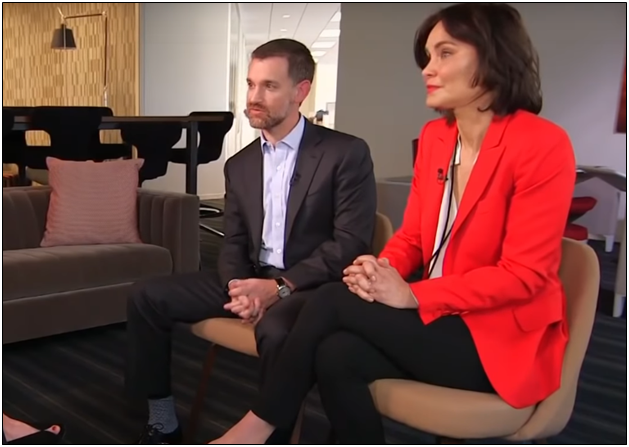 John Arnold, another billionaire who loves to fund liberal causes, needs to make up his mind. Do we need a larger population or a smaller population? A few weeks ago, he tweeted, "Net immigration -70% last year and at 10 year low. Life expectancy has declined 3 years in a row. US birthrate is lowest in 32 years. We're at risk of a death spiral demographic trend. See Japan and Europe for examples of the long run economic consequences." But while he is wringing his hands over declining demographics, the Soros wannabe is giving millions of dollars to organizations that either abort the next generation or advocate for it.
What makes Arnold's demographic concerns even more interesting is that he is a believer in manmade global warming. According to the global warmers, a declining population is something to celebrate because more humans lead to more carbon dioxide emissions. Of course, maybe Arnold does not really believe in the scam of global warming and only claims to believe in it so he can maintain his status with the liberal elites. Somehow, it is a little difficult to believe that a guy who built his fortune trading natural gas and who tore down a historic, old home and replaced it with a 20,000-square-foot mansion is truly concerned about his "carbon footprint."
Nonetheless, Arnold is correct to be concerned about our aging population — just as he is correct to be worried about the sustainability of public pension plans, another one of his pet causes. Once an economic powerhouse, Japan does have a very low fertility rate, and its economy has barely grown in the past twenty years. Italy is another example of a country with a low fertility rate and a low rate of economic growth. Obviously, we would be wise to avoid following in their footsteps.
While Arnold's reasons for taking on particular causes may be unclear, one thing is clear: he and his wife have generously funded the abortion lobby. In fact, in recent years, they have personally given at least $12 million to pro-abortion organizations and may have given in excess of $30 million to these organizations. (The precise total is unclear because they did not report their exact contributions — only that their contributions fell within certain ranges.) These gifts include the following:
between $5,000,000 and $9,999,999 given to the Planned Parenthood Federation of America Inc.,
between $5,000,000 and $9,999,999 given to the Planned Parenthood Action Fund,
between $1,000,000 and $4,999,999 given to the Center for Reproductive Rights,
between $1,000,000 and $4,999,999 given to the Guttmacher Institute Inc., which is a spin-off of Planned Parenthood,
between $100,000 and $499,999 given to Planned Parenthood Texas Votes, and
between $50,000 and $99,999 given to the National Network of Abortion Funds.
The Arnolds no longer disclose even the ranges of donations that they personally give to these reprehensible organizations, but it can reasonably be assumed that their contributions have continued. After all, their organizations have been giving to pro-abortion organizations. For example, the Laura and John Arnold Foundation has been giving $602,027 to the Abortion Care Network over the last couple years, and the Laura and John Arnold Donor Advised Fund is giving $500,000 to the National Family Planning & Reproductive Health Association.
It is odd that the Arnolds see a need to support the abortion industry given the fact that, relative to the rest of the world, the United States has a high rate of abortion. Over 60 million babies have been aborted since the Roe v. Wade decision in 1973. Each year, hundreds of thousands of babies are aborted in America adding to the toll. One of the Arnolds' grantees, Planned Parenthood, is responsible for the deaths of about a third of these children each year.
If John Arnold is really concerned that our population is going to shrink and damage our economy, then he should change his giving habits and not seek to import immigrants from other countries where fertility is declining, too. Specifically, he should stop supporting Planned Parenthood, the nation's largest abortion chain. Instead, he should redirect those funds to pro-life crisis pregnancy centers that help young and struggling parents choose life for their kids. How is it possible for a brilliant businessman — who has a degree in math — to not figure out that increasing the number of abortions will result in a smaller population?
Richard McCarty is the Director of Research at Americans for Limited Government.