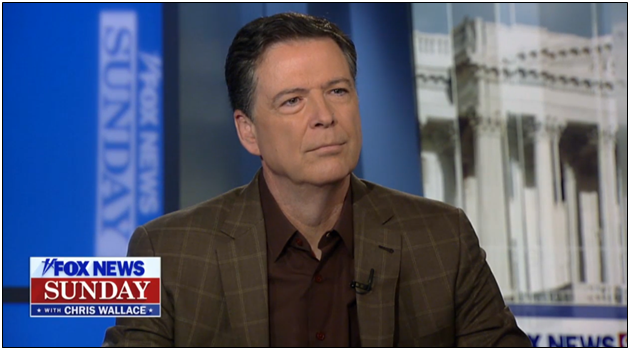 Another key takeaway from Justice Department Inspector General Michael Horowitz' report on Foreign Intelligence Surveillance Act (FISA) abuses by the Justice Department, FBI and intelligence agencies against President Donald Trump and his campaign in 2016 is that no attempt was made to corroborate allegations by former British spy Christopher Steele by interviewing his sources until after the allegations were published by Buzzfeed on Jan. 10, 2017 and subsequently discredited.
According to the Horowitz report, "the FBI's interview with Steele's Primary Subsource in January 2017, shortly after the FBI filed the Carter Page FISA Renewal Application No. 1 and months prior to Renewal Application No. 2, raised doubts about the reliability of Steele's descriptions of information in his election reports."
The FISA warrant against then-Trump campaign was approved on Oct.21, 2016, subject to renewal within 90 days. According to Horowitz, the renewal application was put in on Jan. 12, 2017 and was renewed on Jan. 13, 2017.
Which is after Buzzfeed published the dossier by former British spy Christopher Steele on Jan. 10, 2017, when major problems with the allegations emerged, including Steele claiming Trump attorney Michael Cohen had traveled to Prague to meet with Russian agents. Problem: Cohen had never been to Prague, and so he couldn't have been there meeting with Russian agents, let alone having discussions about hacking the DNC emails.
Steele had been hired by the Democratic National Committee (DNC) and the Hillary Clinton campaign in 2016 via Fusion GPS and law firm Perkins Coie to produce the bogus allegations against Trump. The FBI had relied on the Steele dossier, with Horowitz finding that the FBI's "receipt of Steele's election reporting on September 19, 2016 played a central and essential role in the FBI's and Department's decision to seek the FISA order."
But thanks to Buzzfeed, there was a reason to suddenly question Steele's allegations and to seek out his sources.
Because in addition to falsely alleging Trump and his campaign, including Paul Manafort and Carter Page, had conspired with Russia to hack the DNC and put the emails on Wikileaks, Steele had claimed that former Trump attorney Michael Cohen had traveled to Prague in the summer of 2016 to mop up the supposed fallout of the Trump-Russia DNC hack conspiracy.
But Cohen was never in Prague. Per Horowitz, "the FBI determined that some of the allegations in the Steele reporting, including that Trump attorney Michael Cohen had traveled to Prague in late summer 2016 to meet with Kremlin representatives and that 'anti-Clinton hackers' had been paid by the '[Trump] team' and Kremlin, were not true."
The same allegation was discredited by Special Counsel Robert Mueller's report — along with the core allegation "[T]he investigation did not establish that members of the Trump Campaign conspired or coordinated with the Russian government in its election interference activities," and "the evidence does not establish that the President was involved in an underlying crime related to Russian election interference."— and on Cohen's travel overseas, Mueller stated, "Cohen had never traveled to Prague…"
When Cohen was brought in to testify before the House Oversight Committee in February, Cohen himself stated, "I've never been to Prague. I've never been to the Czech Republic."
In May 2017, Cohen allowed Buzzfeed to examine his passport, which took pictures of it: "The stamps indicate he traveled abroad at least four times in 2016: twice to London, once to St. Maarten, and once to Italy in July. The Italian trip is the most intriguing, because it places Cohen in what's known as the Schengen Area: a group of 26 European countries, including the Czech Republic, that allows visitors to travel freely among them without getting any additional passport stamps. Upon entering the Schengen Area, visitors get a rectangular stamp with the date, a country code, their port of entry, and a symbol showing how they entered — such as an airplane or a train. In Cohen's passport, that mark appears on page 17, with a date of July 9. The mark is too faint to be fully legible. The exit stamp, similar but with rounded edges, is also light, but the letters 'cino' are legible, indicating he flew out of Leonardo da Vinci–Fiumicino Airport in Rome. That stamp is dated July 17."
As for London and St. Maarten, "Regarding the three other 2016 stamps in his passport, Cohen said he visited London twice, where his daughter is studying: once in October for a birthday party and again in November for Thanksgiving. He said he vacationed in the Caribbean island of St. Maarten in January."
But we knew all this pretty much the day Buzzfeed published the dossier.
Jake Tapper reported in Jan. 2017 that there was another Michael Cohen who was in Prague at the time who investigators had tracked down, specifically looking to validate the Steele dossier.
Tapper stated then, "Michael Cohen, Trump's lawyer, has been out there because in this uncorroborated report, it talks about Michael Cohen, Trump's official corporate lawyer, making a trip to the Czech Republic. My reporting suggests that people tried to run that down, and they concluded that it was different Michael Cohen. It was a Michael Cohen with a passport from another country, same birth year, different birth date. So for Michael Cohen to dispute that he was in the Czech Republic, completely confirms and comports with our reporting and it's one of the reasons why the intelligence chiefs did not get specific with these allegations and that's why I hope at the press conference today people are more general and don't get into the specifics because a lot of that stuff just has not been proven."
Meaning, it was known to investigators early in the process that Cohen had never traveled to Prague, calling into question everything Steele had reported. They knew it was all bogus.
Again, if Cohen was never in Prague, then he very well could not have been there mopping up the fallout of the Trump campaign coordinating with Russia on the DNC email hacks and Wikileaks publication. Because the meeting never happened. Meaning, Steele was taking what he thought were Cohen's travel records and either he or his sources filled in the blanks with garbage.
Only then, after Buzzfeed had published and it was known that Steele's credibility was very much in doubt, did the FBI finally interview Steele's sources.
Once the main source that Steele used was finally contacted by the FBI, "the Primary Sub-source made statements during his/her January 2017 FBI interview that were inconsistent with multiple sections of the Steele reports, including some that were relied upon in the FISA applications. Among other things, regarding the allegations attributed to Person 1, the Primary Sub-source's account of these communications, if true, was not consistent with and, in fact, contradicted the allegations of a 'well-developed conspiracy'…"
Per Horowitz, "According to [then-National Security Division Deputy Assistant Attorney General Stuart] Evans, had OI been made aware of the information, such discussions might have included the possibility of foregoing the renewal request altogether, at least until the FBI reconciled the differences between Steele's account and the Primary Sub-source's account to the satisfaction of OI."
But the FBI never sent any of the exculpatory information proving Trump and his campaign's innocence up the food chain and just covered it up: "However, we found no evidence that the Crossfire Hurricane team ever considered whether any of the inconsistencies warranted reconsideration of the FBI's assessment of the reliability of the Steele reports or notice to OI before the subsequent renewal applications were filed. Instead, the second and third renewal applications provided no substantive information concerning the Primary Sub-source's interview…"
Making matters worse, the FBI made it sound like the sub-source had substantiated Steele when he had contradicted Steele, with the FBI "offer[ing] only a brief conclusory statement that the FBI met with the Primary Sub-source '[i]n an effort to further corroborate Steele's reporting' and found the Primary Sub-source to be 'truthful and cooperative.' We believe that including this statement, without also informing OI and the court that the Primary Subsource's account of events contradicted key assertions in Steele's reporting, left a misimpression that the Primary Sub-source had corroborated the Steele reporting."
Speaking to Fox News' Chris Wallace on Dec. 15, disgraced, fired, former FBI Director James Comey acknowledged that the sub-source interview did not occur until after Buzzfeed published, creating a challenge for investigators (and a ready-made excuse for Comey): "that doesn't drive a conclusion that Steele's reporting is bunk. I mean, there's a number of tricky things to that. First, you're interviewing the sub-source after all of the reporting has become public. And so, as a counterintelligence investigator, you have to think, 'Is he walking away from it because it's now public?'… This is when it blew up, when it was published by whatever the outfit is — BuzzFeed. It was all over the news and had become a big deal."
But Comey says he had no idea that Steele had been contradicted by the primary sub-source: "As the director, you're not kept informed on the details of an investigation. So, no, in general, I didn't know what they'd learned from the sub-source. I didn't know the particulars of the investigation."
You can't make this stuff up. This had to be a conscious decision, if not by Comey, then somebody in the know in the government, to cover up the primary sub-source's statements. The Buzzfeed publication of the dossier was a game-changer in the spygate fiasco, and as the first time the allegations were publicly challenged — and were almost immediately debunked.
A good question is why didn't Comey order the allegations to be verified by checking the sources before signing the FISA warrant? And whoever ordered the sources to be interviewed, why did that not take place until after Buzzfeed published? What were they waiting for?
And still, the FISA application — that depended on Steele's erroneous reporting — would be renewed yet again in April and June 2017.
But the FBI had every reason to drop the case and report up the food chain that it was based on fake gossip in Jan. 2017 — before President Trump was ever sworn into office. The government was warned publicly at the time just how wrong it was, and it went ahead and continued the bogus surveillance anyway, carrying a top secret investigation against the then-President-Elect into his new administration.
But now we know, according to Comey, true believer that he is, he would do it all again knowing what he knows now. He thinks he just forgot to include a few footnotes.
Robert Romano is the Vice President of Public Policy at Americans for Limited Government.
Correction: The first FISA warrant was approved in 2016 not 2019.