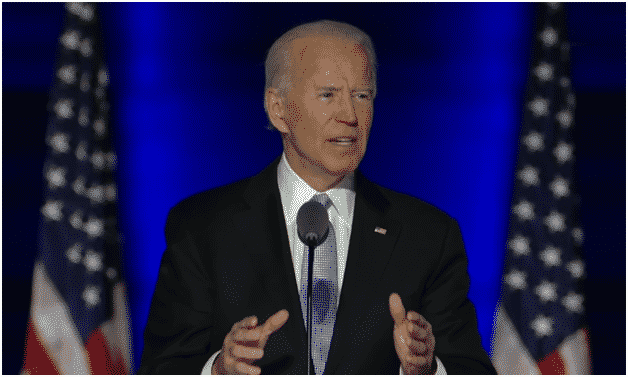 As it turns out, on Oct. 19, 2020, Attorney General William Barr appointed U.S. Attorney John Durham as Special Counsel ahead of the 2020 election to continue the investigation into Justice Department and intelligence agency abuses of power in falsely accusing President Donald Trump and his 2016 campaign of being Russian agents.
According to the order appointing Durham, Barr wrote, "On May 13, 2019, I directed United States Attorney John Durham to conduct a preliminary review into certain matters related to the 2016 presidential election campaigns, and Mr. Durham's review subsequently developed into a criminal investigation, which remains ongoing. Following consultation with Mr. Durham, I have determined that, in light of the extraordinary circumstances relating to these matters, the public interest warrants Mr. Durham continuing this investigation pursuant to the powers and independence afforded by the Special Counsel regulations. Accordingly, by virtue of the authority vested in the Attorney General, including 28 U.S.C. §§ 509, 510, and 515, in order to discharge my responsibility to provide supervision and management of the Department of Justice, and to ensure a full and thorough investigation of these matters…John Durham, United States Attorney for the District of Connecticut, is appointed to serve as Special Counsel for the Department of Justice."
In addition, Barr set forth Durham's broad jurisdiction: "The Special Counsel is authorized to investigate whether any federal official, employee, or any other person or entity violated the law in connection with the intelligence, counter-intelligence, or law-enforcement activities directed at the 2016 presidential campaigns, individuals associated with those campaigns, and individuals associated with the administration of President Donald J. Trump, including but not limited to Crossfire Hurricane and the investigation of Special Counsel Robert S. Mueller, Ill."
Additionally, in his explanatory letter to the House and Senate Judiciary Committees, dated Dec. 1, Barr added, "Although I had expected Mr. Durham to complete his work by the summer of 2020, the COVID-19 pandemic, as well as additional information he uncovered, prevented him from doing so. In advance of the presidential election, I decided to appoint Mr. Durham as a Special Counsel to provide him and his team with the assurance that they could complete their work, without regard to the outcome of the election."
Obviously, this an incredibly significant development and especially puts a lot of pressure on a potential incoming Biden administration, should former Vice President Joe Biden prevail in the Electoral College on Dec. 14, not to fire Special Counsel Durham.
That is, if Biden wants to keep his promise to unify the American people after a closely contested election.
Especially since, when it comes to the spygate fiasco, Biden attended the fateful Jan. 5, 2017 Oval Office meeting with former President Barack Obama, former FBI Director James Comey and former Deputy Attorney General Sally Yates that a now fully declassified letter former National Security Advisor Susan Rice wrote to herself on Jan. 20, 2017, memorializing the meeting, showing the investigation was ordered by Obama to be carried over into the Trump administration.
Per Rice's summary "On January 5, following a briefing by IC leadership on Russian hacking during the 2016 Presidential election, President Obama had a brief follow-on conversation with FBI Director Jim Comey and Deputy Attorney General Sally Yates in the Oval Office.  Vice President Biden and I were also present."
This was the Russian interference into the 2016 election briefing given a day before then-Director of National Intelligence James Clapper issued the joint intelligence assessment on the same.
However, the version that was given to former President Barack Obama and then-President-Elect Trump on Jan. 5, 2017 included some of the phony allegations leveled by former British spy Christopher Steele's dossier, paid for by the Hillary Clinton campaign and the Democratic National Committee, that Trump was a Russian agent.
This was the same dossier that led to the Foreign Intelligence Surveillance Act warrants aimed at former Trump campaign advisor Carter Page beginning in Oct. 2016, his contacts in the campaign, and his contact's contacts in the campaign and into Trump's inner circle.
The allegations were eventually debunked by none other than Special Counsel Robert Mueller, who in his March 2019 report stated, "[T]he investigation did not establish that members of the Trump Campaign conspired or coordinated with the Russian government in its election interference activities," and "the evidence does not establish that the President was involved in an underlying crime related to Russian election interference."
After the core intel briefing on Jan. 5, 2017, former President Obama did nothing to stop the investigation into the incoming administration: "President Obama began the conversation by stressing his continued commitment to ensuring that every aspect of this issue is handled by the Intelligence and law enforcement communities 'by the book'.  The President stressed that he is not asking about, initiating or instructing anything from a law enforcement perspective.  He reiterated that our law enforcement team needs to proceed as it normally would by the book. From a national security perspective, however, President Obama said he wants to be sure that, as we engage with the incoming team, we are mindful to ascertain if there is any reason that we cannot share information fully as it relates to Russia."
The memo continued, with promising to carry on the probe: "Director Comey affirmed that he is proceeding 'by the book' as it relates to law enforcement. From a national security perspective, Comey said he does have some concerns that incoming NSA Flynn is speaking frequently with Russian Ambassador Kislyak. Comey said that could be an issue as it relates to sharing sensitive information. President Obama asked if Comey was saying that the NSC should not pas sensitive information related to Russia to Flynn. Comey replied, 'potentially.' He added that he has no indication thus far that Flynn has passed classified information to Kislyak, but he noted that 'the level of communication is unusual.'"
Obama and Biden could have stopped it right then and there. Instead, Obama directed Comey to continue the inquisition of the then-incoming Trump administration, and to do it "by the book." And if deemed necessary, to conceal classified information from the incoming Trump administration.
Now, President Trump has pardoned Flynn, thankfully, who after a career of honorable service to his country was put through the ringer on a process crime charge that occurred in the course of questioning by the FBI that never had a legitimate basis to begin with.
In an Oct. 9 interview with Rush Limbaugh, Trump blasted the entire investigation, calling it a "coup": "I was under investigation illegally… We caught them in the act. They were spying on my campaign and they went for a coup."
Trump also warned, "If we don't win this election, that whole thing is going to end. Okay? And you just remember that… [T]hat whole thing is going to be dismissed."
Ten days later, Durham was appointed Special Counsel by Barr, and surely will put Trump's prediction to the test.
For what it's worth, if Biden wins, he can fire anybody he wants in the executive branch. But when it comes to Durham, Biden should tread carefully.
One might think that Durham could put Biden in potential legal jeopardy, and so of course he would get rid of Durham. But recall in May, when Barr was tasking Durham on the investigation, he stated at a press conference, "As to President Obama and Vice President Biden, whatever their level of involvement, based on the information I have today, I don't expect Mr. Durham's work will lead to a criminal investigation of either man."
The point of Durham's investigation is not to take out former President Obama or Biden or Hillary Clinton or any other prominent political opponent. It's to ensure that nobody in the federal government was abusing their power to do so in 2016 and beyond.
It is sad that it took this long to get an accounting of what happened, knowing full well that if Trump lost, the odds of Durham being allowed to complete his investigation would drop dramatically.
Just in case, Durham should still issue a preliminary report before Inauguration Day on Jan. 20, 2021, as Barr provides for in his order: "the Special Counsel, to the maximum extent possible and consistent with the law and the policies and practices of the Department of Justice, shall submit to the Attorney General a final report, and such interim reports as he deems appropriate, in a form that will permit public dissemination."
In addition, President Trump should declassify everything about the origins of the bogus Russia collusion investigation.
Doing so would give the public a taste of what Durham has found so far, and at least provide a bit of closure on how the Russiagate fiasco came into being. What was the inception? If nothing else, the American people have a right to know what really happened.
Democrats made a big show of accusing President Trump of seeking to fire Special Counsel Mueller, but Trump never did. He let Mueller complete his investigation in full, even as it dragged all the way into 2019 and irretrievably hampered his administration's execution particularly of foreign policy, investigating crimes that it turns were never committed in the first place.
Right now, about half the country thinks the Justice Department and intelligence agencies are corrupt and in the tank for Democrats, and that the national security apparatus will use their power to target political opponents with trumped up allegations.
If Biden wants to cement the rift that divides America,that there are two standards of justice, that equal justice is a fiction— and make it permanent and probably irreparable — by all means, fire Durham, or have the next Attorney General arbitrarily put a stop to the investigation.
If Biden wins, and he fires Durham, will destroy the special counsel as an entity for all time. No President will ever again tolerate the imposition.
However, if Biden truly wants unity, and wants to restore the American people's trust in the broken FISA system that is in desperate need of reform otherwise it should be abolished, he should let Durham complete his work, issue his report and prosecute those who broke the law — and let the chips fall where they may.
Robert Romano is the Vice President of Public Policy at Americans for Limited Government.
Updated: 12/3/20 at 12:34 p.m.