Biden strips Trump appointees of maternity leave exposing his hollow promise to 'empower women'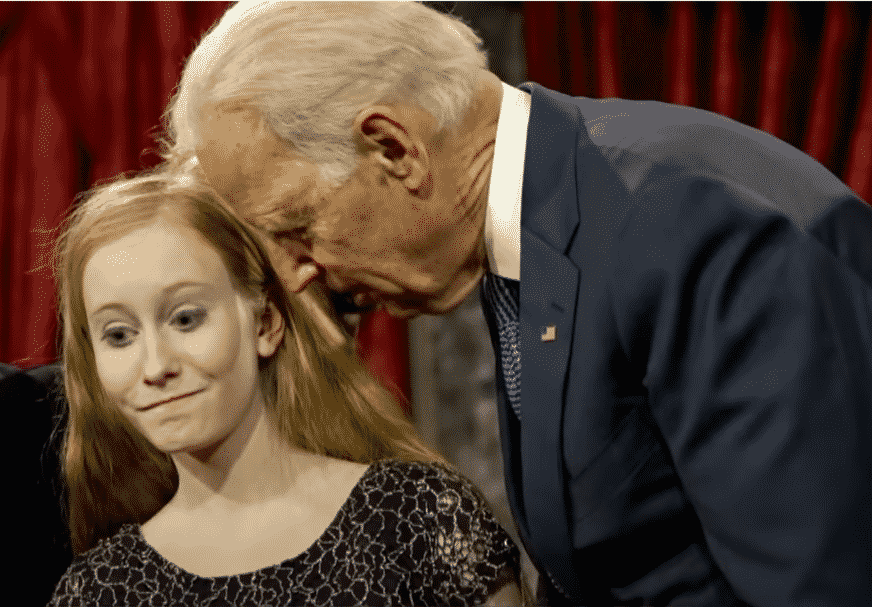 In the latest case of hypocrisy, the Biden administration is refusing to honor federal maternity leave benefits for Trump appointees. According to Politico, Vanessa Ambrosini, a deputy communications director at the Commerce Department and a former Trump White House official, had a baby the week before Christmas and had gotten approval to take parental leave from early January to late March. The paid parental leave is guaranteed to federal employees under a law signed by President Trump in 2019.
Ambrosini told Politico, "I got completely screwed. There were no caveats in that language saying anything about if the administration turns, you get nothing and of course, that happened and so I got nothing."
While incoming administrations are well within their rights to terminate political appointees from the outgoing administration, they also have complete discretion to keep appointees in place. Americans for Limited Government President Rick Manning served as a political appointee under George W. Bush and said Biden's decision to cancel the promised maternity leave of Ambrosini and others in her situation is the height of hypocrisy.
"Biden did this out of pure spite," Manning said. "There is nothing stopping him from honoring the commitment made by the outgoing administration to grant these women maternity leave. Biden's campaign promise to 'empower women' is just one more hollow promise and further exposes Biden as a hypocrite."
Biden's campaign website has a section called, The Biden Agenda for Women. It is two-and-a-half times longer than the Constitution, more than 8 times longer than the Declaration of Independence and more than 40 times the length of the Gettysburg Address. It contains the promise to "build a country back… ensuring we get closer to full inclusion of and equality for women" and notes that "too many women are struggling to make ends meet and support their families and are worried about the economic future for their children." But somehow in Biden's 11,124-word manifesto on women's empowerment contains no promise to honor federal maternity benefits for a young mother who has given birth in the middle of a pandemic. Instead, Biden has kicked Ambrosini and two Trump appointees from the Department of Homeland Security to the curb.
"With a newborn baby, it's not like I can just jump on the job market and be like 'hey, I'm ready to work,'" Ambrosini said. "It's hard. No one's going to be willing to hire me right this second because I'm still home with the baby, so it's tough."
A pair of married former Trump Homeland Security officials said they had a similar experience. They provided POLITICO with emails showing an agency official telling them that, as political appointees, their parental leave benefits would be treated the same as those for career employees. Their baby was born on Dec. 18. Late at night on Jan. 5, the father got an email from the HR office saying that they had been wrong and that their benefit would end on Jan. 20.

"It's one thing if you have a household, if you have one family member who works for the government," he said. "But we were both employed by the government so we're losing both of our opportunities for health care and both our incomes, so it's pretty scary to have a premature baby at home and not knowing if you're going to have an income or health insurance."

The former DHS official and his wife wrote a letter on Jan. 13 to the Biden DHS agency review team pleading to get the full benefit. "[T]he remaining 9-10 weeks afforded to federal employees is critical to our family and livelihoods as we work to raise a strong, healthy boy under unique and unforeseen complications to our birth plan," they wrote.

But the DHS' Presidential Transition Office told the couple in an email on Jan. 18 that the benefits would not be rolled over into the next administration. "This is not what you were hoping to hear but I think you also knew that this was the most likely outcome," the email read. "I am sorry to be the bearer of this news and I am sorry I don't have other news."
The women have found an advocate in Republican Representative Debbie Lesko of Arizona. She told Newsmax she intends to get to the bottom of this scandal and hold the Biden administration accountable for their disregard for these women.
"This is an administration that claims they are for women, but obviously not if they're going to take away somebody's maternity leave," Rep. Lesko said. "I mean this is so petty. It's just unbelievable. This is just another example of 'do what I say not, you know what I do.'"
Lesko said she intends to send a letter to the Office of Personnel Management to get clarification on what the rules are. "This is something that's never been done before because it was under President Trump that we actually extended the parental leave to 12 weeks for federal employees. And so this is the first transition where this has taken place. We need to make sure this doesn't happen ever again."
In addition, Lesko wants to expose the hollow promises of the Biden administration. "They say they support women, but then they take away maternity leave from federal employees simply because they worked for the Trump administration It's beyond petty. It's terrible."
Catherine Mortensen is Vice President of Communications for Americans for Limited Government.