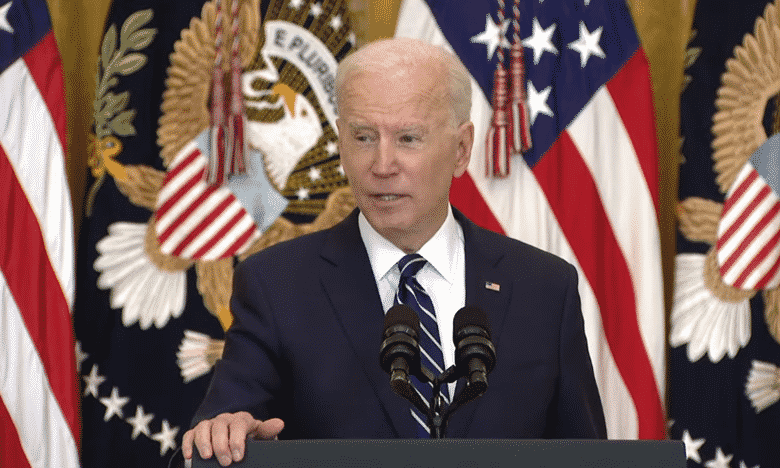 "Here's the deal. As you've observed, I'm a fairly practical guy. I want to get things done. I want to get them done consistent with what we promised the American people. And in order to do that with a 50-50 Senate, we've got to get to the place where I get 50 votes so that the Vice President of the United States can break the tie… If there's a lockdown and chaos as a consequence of the filibuster, then we'll have to go beyond what I'm talking about."
That was President Joe Biden at his March 25 press conference doubling down on his threat to eliminate the filibuster to enact radical changes to federal election law, shifting power from state legislatures to Congress — and changing the way the Senate does business forever.
It is a brazen power grab from a President who just two months ago was promising to restore unity to the nation. So much for that.
H.R. 1 would require states to automatically register residents to vote at Departments of Motor Vehicles, turn the Federal Election Commission into a partisan entity controlled by the White House party, dramatically change Congressional redistricting, require the use of absentee ballot drop boxes, eliminate state restrictions on mail-in voting, require same-day voter registration and gut state voter identification laws.
Adding urgency to matter, Senate Majority Leader Chuck Schumer (D-N.Y.) is promising its Senate companion, S. 1 "will pass this body."
The Senate filibuster, rule XXII requiring 60-vote thresholds to end debate on any topic including legislation, has never been in greater danger of being eliminated. The rule itself has been in place since 1917.
Should Democrats collectively decide to overrule the parliamentarian — the nuclear option — on ending debate on legislation, it will forever turn the Senate into a partisan mechanism for making permanent changes to law.
And only one person can stop it: Sen. Joe Manchin (D-W.Va.). In a statement that was released on March 25, Manchin said ending the filibuster "exacerbate the distrust that millions of Americans harbor against the U.S. government."
Manchin explained, "As the Senate prepares to take up the For the People Act, we must work toward a bipartisan solution that protects everyone's right to vote, secures our elections from foreign interference, and increases transparency in our campaign finance laws… Pushing through legislation of this magnitude on a partisan basis may garner short-term benefits, but will inevitably only exacerbate the distrust that millions of Americans harbor against the U.S. government. We can and we must reform our federal elections together — not as Democrats and Republicans."
Consequentially, here Manchin is not saying that he would necessarily oppose the motion to overturn a parliamentarian's ruling on ending debate on S.1. To be fair, he's not saying he would support it, either. Here, he is attempting to get 10 Republicans to work with him to craft bipartisan election reform legislation that would be dramatically different from what the House has offered.
Maybe he can get that done, and maybe he can't. If the Senate does do away with the filibuster, the radical demands from the Democratic base will not end there. They will immediately move to legalize 12 million or more illegal immigrants, who will predominantly vote for Democrats, make D.C. and Puerto Rico states, pack the U.S. Supreme Court and more in a bid to cement one-party rule.
If Manchin does choose to stand against ending the filibuster, he may very well have to do it alone in his party. And, at the end of the day, he'll have to decide if he still is a Democrat in good standing in that party. The end of the bipartisan Senate will have ramifications in this country that will be felt for years — and decades — to come.
Senator Manchin alone will decide our fate as a nation, either with a competitive two-party system — or a one-party rubber stamp issuing dictates.
Robert Romano is the Vice President of Public Policy at Americans for Limited Government.