Past racism cannot be reconciled by formally implementing racism into the present.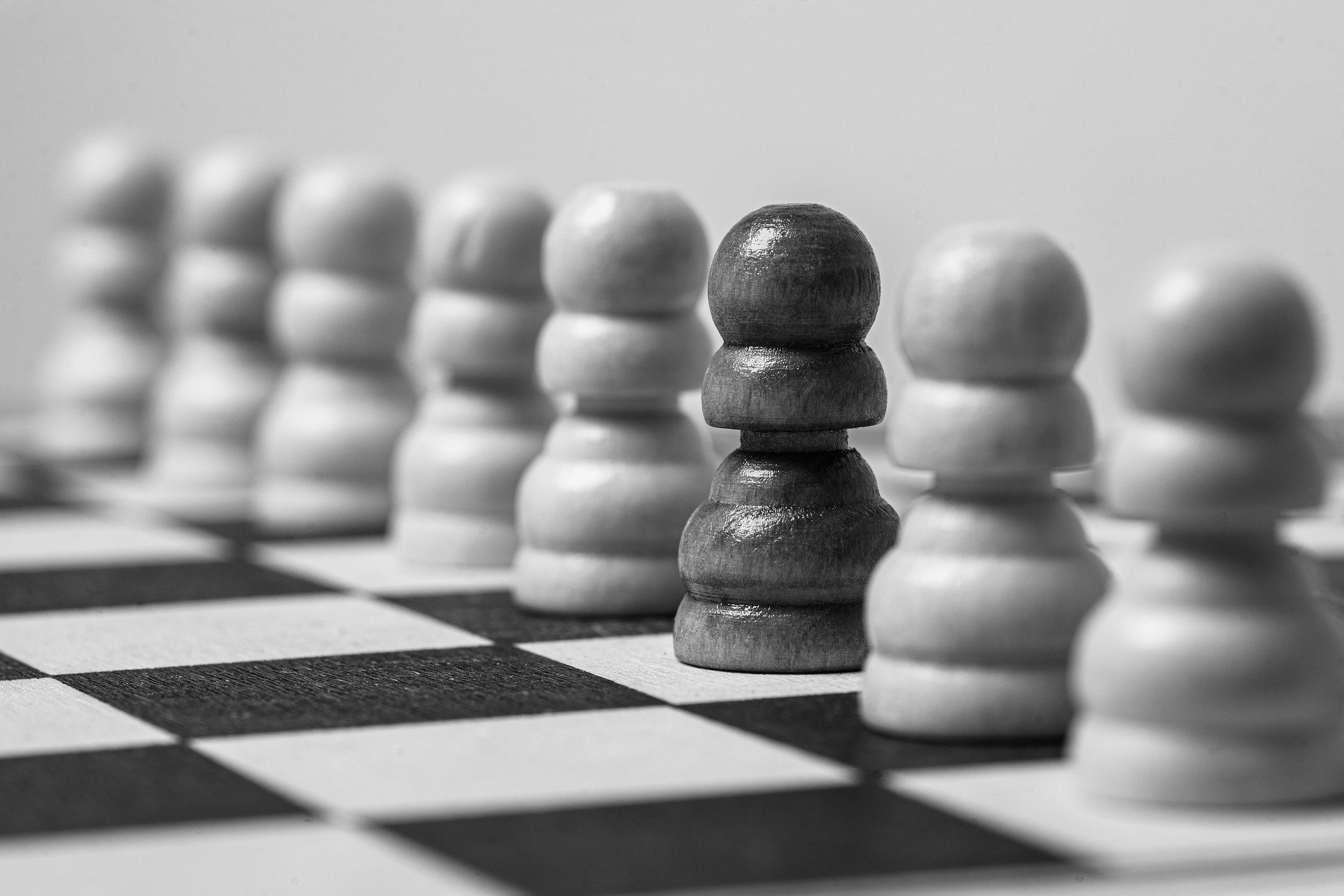 By David Potter
As parents come to realize the caustic nature of Critical Race Theory (CRT), state legislatures and schoolboards are starting to ban it entirely. Critical race theory has been effective at indoctrinating children because it is a simple albeit fundamentally false concept. It teaches that there are two groups in America- those who are oppressed and those who are privileged. One group is always bad, and one group is always good. If you are white, then you are privileged and an oppressor. If you are non-white, then you are irrevocably oppressed. Five-year-old children internalize this message quite easily.
The anti-woke backlash is gaining momentum as more states and jurisdictions are rising against CRT. In a Dallas suburb, anti-CRT candidates won their schoolboard race with 70% of the vote.
"Southlake, Texas, which saw over 9,000 people cast ballots, a three-fold increase from the last local election, voted resoundingly to elect all candidates backed by the conservative Southlake Families PAC, including a mayor, two City Council seats, and two school board seats. The Republican victory came months after liberal groups promoted a "Five-Year Cultural Competence Action Plan" for the school district in response to a 2018 incident in which students were seen on video chanting the N-word after homecoming at a private event. All conservative-backed candidates won their respective races by a 30%-70% margin. In one of the more high-profile races, Hannah Smith, a former clerk for Supreme Court Justices Clarence Thomas and Samuel Alito, defeated Ed Hernandez, a proponent of race-based curriculum, for a school board seat. The plan, dubbed "critical race theory," would have mandated the rooting out of "microaggressions," the creation of a District Diversity Council, and the employing of speakers who would educate students on "cultural sensitivity" in the suburb that sits less than 30 miles from Dallas."
Texans are not the only ones kick critical race theory to the curb. Idaho has banned funding for curriculum or teachers that teach critical race theory.
"Gov. Brad Little Wednesday signed into law the controversial House Bill 377, dealing with school nondiscrimination and targeting critical race theory. The new law bans school spending that in some way forces students to "adopt" or "adhere to" the belief that an individual is responsible for actions committed by members of their race or identity group in the past. It also bars schools from teaching that one identity group is superior, a teaching Republican lawmakers have attributed to critical race theory and liberal "indoctrination" they fear is occurring in Idaho public schools."
Though Idaho Governor Little signed the bill, he was skeptical of taking away education decisions from local government. Despite this, many Republican lawmakers are calling the bill proactive and an antidote to a potential attempt from the federal government to make CRT mandatory nationwide.
Americans for Limited Government President Rick Manning issued the following statement today urging the Arizona legislature to adopt legislation that would prohibit critical race theory in public schools: "The Arizona State House is properly exercising its powers to set curricula at the state level, which is protected under the Federal Constitution by the Tenth Amendment, in prohibiting any requirement to teach radical critical race theory that divides classrooms by not teaching equality, but instead white privilege and institutional racism in every facet of society. It does not create conditions for national reconciliation, but instead the civil strife we see today that endangers the very fabric of our nation. Every state should follow Arizona's and others' lead in reestablishing authority over its curricula, not just for the sake of our children — but for the preservation of the Union."
Arizona seems to be listening. AZ Senate bill 1532 passed its third reading in the House on Wednesday night. Any teacher that teaches a controversial topic, such as race in America, "Shall present these issues from diverse and contending perspectives without giving deference to any one perspective." Any teacher in Arizona who violates this provision is subject to a $5,000 civil fine. Tennessee is also in the process of saying goodbye to CRT. "A Tennessee state House committee voted on Monday to advance a measure that seeks to ban instruction of certain concepts of race and racism in the classroom."
A nationwide requirement likely would be struck down as it removes educational decisions even further from the hands of local officials than does a state law. The conservative court likely would do away with any proposed mandate of CRT.
"Former Solicitor General Ken Starr predicted a mandated critical race theory curriculum would be struck down by the Supreme Court after President Joe Biden's administration established education grant priorities for programs that agree to teach the controversial course load. "We have to scream from the rafters," Starr said of the race-based curriculum on The Laura Ingraham Show this week. "They can recommend [the courses], but thank goodness, the United States government cannot control. It can influence, to be sure, through its spending powers because every public school district receives federal funds — I understand that — but to mandate a particular curriculum, I think will be struck down by the Supreme Court." Starr, who was the independent counsel who investigated former President Bill Clinton, also said: "I would hope it would be unanimous, but hope springs eternal, but certainly by a supermajority. You've gone too far. You've exceeded your power in a federal republic [if you mandate the coursework]."
Critical Race Theory teaches an individual that they are responsible for the actions of other people. This is simply not true and thankfully CRT is being halted in many places. Even leftist French President Macron thinks America's cultural ideas are toxic.
"The threat? "Certain social science theories entirely imported from the United States,'' said President Emmanuel Macron. French politicians, high-profile intellectuals and journalists are warning that progressive American ideas — specifically on race, gender, post-colonialism — are undermining their society. "There's a battle to wage against an intellectual matrix from American universities,'' warned Mr. Macron's education minister. Emboldened by these comments, prominent intellectuals have banded together against what they regard as contamination by the out-of-control woke leftism of American campuses and its attendant cancel culture."
Democrat should realize that CRT will be a contributing factor to their demise in the House and the Senate. Democrats were recently locked out of a Texas special congressional election. It turns out that not everyone wants division to be a fundamental building block of the education of our youth. Past racism cannot be reconciled by formally implementing racism into the present.
David Potter is Communications Coordinator for Americans for Limited Government.