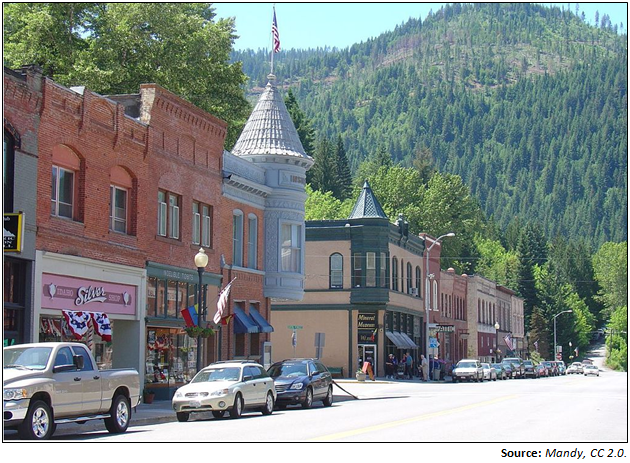 The U.S. economy added another 559,000 jobs in the month of May, according to the Bureau of labor Statistics' establishment survey of employers, as the unemployment rate fell to 5.8 percent amid the U.S. economy continuing its reopening from the Covid pandemic.
More than 39 percent of the jobs recovered, almost 221,000, were in accommodation and food services, one of the industries hardest hit by Covid.
That leaves 7.6 million jobs that remain to be recovered in the establishment survey from its Feb. 2020 level of 152.5 million, right before the Covid jobs losses began being felt in the U.S.
Meanwhile, the household survey of Americans remains 7.1 million jobs shy of where it started in Feb. 2020 at 158.7 million, and saw 444,000 more Americans saying they had jobs in May.
To put these numbers into perspective, by April 2020, more than 25 million jobs were lost as states, cities, businesses and schools were closed.
One of the differences between the two surveys — besides the establishment survey being conducted of employers while the household survey is asked of people working, looking for work, unemployed, or out of the lab force — is that the household survey also includes self-employed individuals.
To the extent that there is still a 500,000 gap between the two could just be a lag between the datasets, where perhaps the establishment is catching up with the household. Another possibility is that during Covid, many Americans who could no longer work at an establishment because they were shut down or due to health concerns have had to resort to self-employment and starting up their own businesses.
Now, it is an open question for how much longer it will take for the U.S. economy to recover all the jobs it lost to Covid. Here, a key indicator to watch will continue to be accommodation and food services, which remains 2 million jobs shy of the 14.4 million level it saw in Feb. 2020.
That question may turn on how many businesses that went under during Covid simply are not coming back, either because they were closed for good or the owners retired, and so forth.
What we don't know is how much worse things would be, that is, how many more jobs would be lost right now, but for the Small Business Administration and Congress' Paycheck Protection Program, a program that former President Donald Trump, former Treasury Secretary Steven Mnuchin and Congressional Republicans insisted upon in last year's $2.2 trillion CARES Act.
Even with the program — which expired on May 31 — there are still 6.7 million small businesses that are utilizing the forgivable loan program to keep afloat. How much longer will they last without the loans?
What we also don't know is how many of 11.8 million total loans at $799.8 billion that were given under the program since last year will be forgiven the way they were advertised. The idea was to cover lost revenue for small businesses so that employees could stay connected to the their employers.
To the extent that some of those loans are not forgiven, could that spell the end of those small businesses? Again, it's an open question. We're definitely at a crossroads with the ending of the pandemic.
Another is that even for those businesses that do qualify for forgiveness, do they still have active relationships with customers? Or, if they were, say, a restaurant, do they come back at all?
So far, in 2021, the household survey has added about 358,000 jobs a month. At that rate, it will take nearly another 20 months to recover the remaining 7.1 million jobs lost to Covid.
One data point to check will be the weekly jobless claims, the last data of which was collected on May 29. The Paycheck Protection Program ended on May 31, so if there is no surge in unemployment claims this week and in the weeks to come, that could be a sign of economic strength. But, if they start going in the opposite direction, it would be a sign of weakness.
Without specific knowledge of each business' balance sheet, is harder to measure how critical some of the current economic supports are and have been the past year, and whether it has simply been too long of a time period for many of these businesses to ever get back up and running, and no amount of indefinite government support would fix that.
Either way, we're about to find out.
Robert Romano is the Vice President of Public Policy at Americans for Limited Government.