"If Donald J. Trump weren't succeeding, the Left would leave him alone. But Nancy Pelosi wants to keep talking about him. That is all her Jan. 6 commission is about, hurting Trump."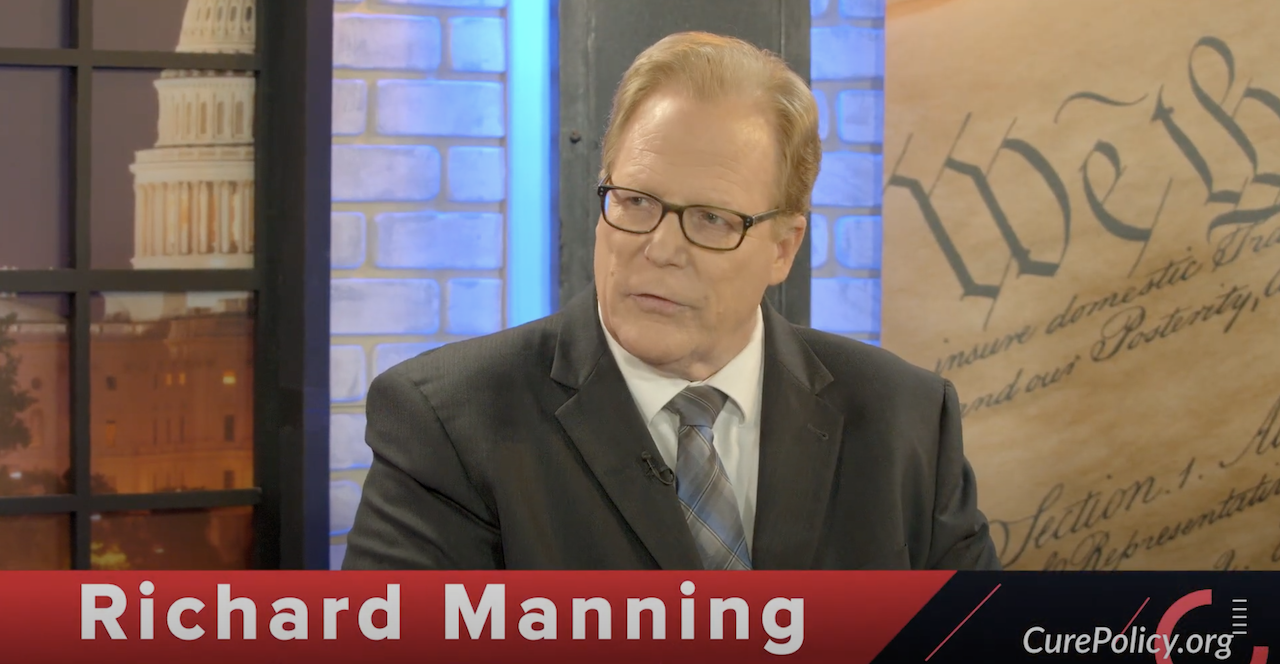 Americans for Limited Government President Rick Manning is a frequent guest on the CURE America TV show with host Star Parker. Parker founded CURE in 1995 to bring new ideas to policy discussions on how to transition America's poor from government dependency to self-sufficiency.
This week's show featured the following guests:  Manning, Peter Roff, contributing editor at Newsweek, Sarah Parshall-Perry, legal counsel at The Heritage Foundation, and Rev. Charles McNeil, Pastor of Unity Baptist Church in Washington, D.C. The panel talked about the attempt by Members of Congress to find out the disposition of the cases against the Jan. 6 prisoners, the lack of due process, and Nancy Pelosi's sham committee to investigate the Jan. 6 capitol breach.
"Members of Congress were in the public lobby of the D.C. Jail after multiple attempts to get answers about the disposition of the cases of the Jan. 6 inmates," Manning explained. "They were accused of trespassing, then locked out of the jail. It was outrageous because Congress has oversight over this jail and funds it. This makes me believe there is a real problem in that jail. These jail supervisors effectively denied the American people the ability to know what is going on.
"This case goes to the heart of what it means to be an American," Manning continued. "Every American has a fundamental expectation they are innocent until proven guilty and will have competent legal counsel."
Roff noted that many of the defendants are choosing to take a plea deal rather than going to trial because the "media has poisoned the atmosphere." Manning agreed and added that it may be impossible for the defendants to get a fair trial in jail in D.C.
"The fact is, most of those people in the Capitol on Jan. 6 were simply taking selfies," Manning said.
"In some cases, people were let into the Capitol by what appeared to be Capitol police," added Roff.
"If you care about this issue, right now is the time to tell your member of Congress," concluded Manning. "Congress is in recess until Sept. 20th. I encourage everyone to visit their congressman's district office and ask for a meeting with the member."
Can a Divided Country Survive? — CURE America with Star Parker