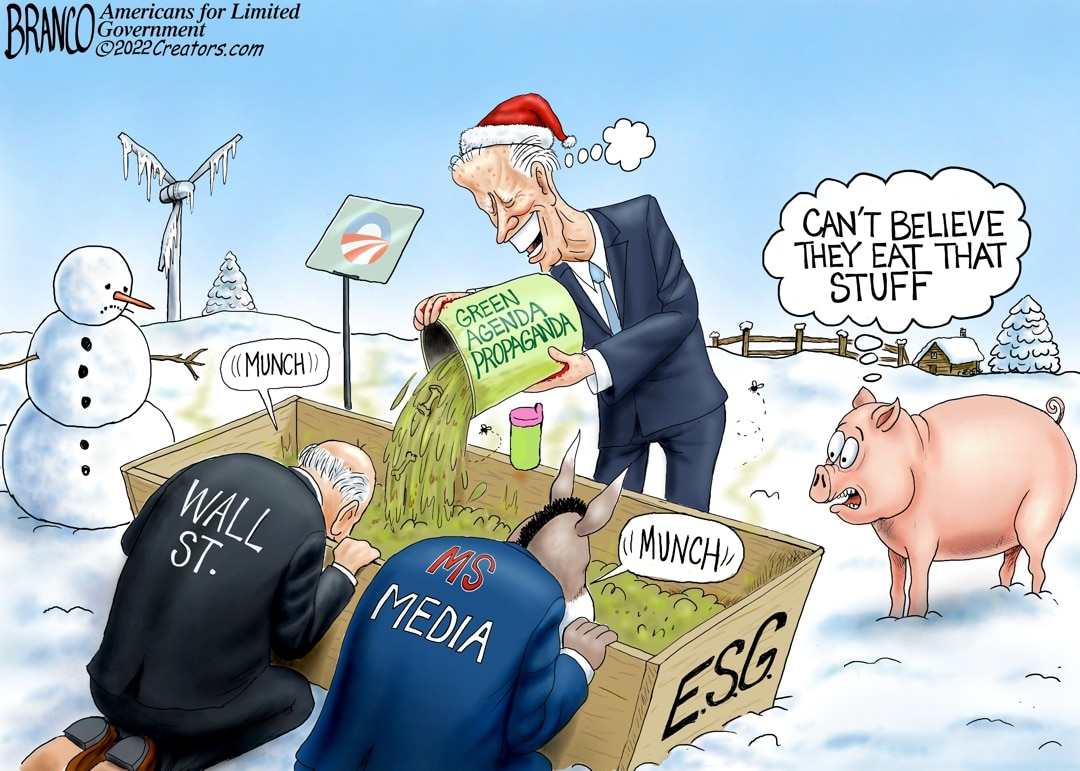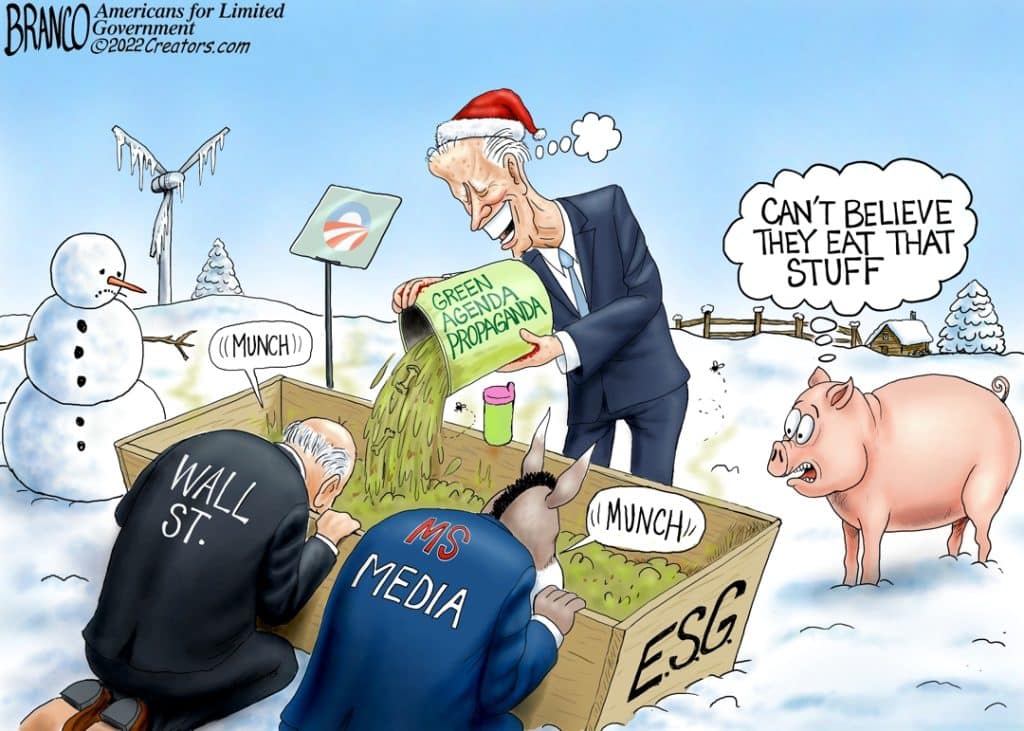 A conservative House rules package, which allows members to offer amendments on the floor of the House of Representatives from an amenable Rules Committee, has passed the House as House Speaker Kevin McCarthy (R-Calif.) passed his first major test as the leader of the House of Representatives.
One of Congress' most effective tools to rein in the size and scope of government—and a years-long project at Americans for Limited Government including DefundMe.org—is for individual members to offer policy riders and other zero funding of agencies that are harmful to the civil liberties and property of the American people.
Fortunately for House Republicans, President Joe Biden has provided a target rich environment of censorship agencies, vaccine mandates and regulations that foster green monopolies.
The Cybersecurity and Infrastructure Security Agency and the FBI's Foreign Influence Task Force have been sending takedown requests to Facebook and Twitter for the postings of everyday Americans for years. So, none of the funds the House appropriates should include any monies for any of that.
Naturally, a close look should be taken at mass surveillance targeting the American people, including reauthorizations for parts of the Foreign Intelligence Surveillance Act up for renewal. But without even holding up any reauthorizations, these activities of spying on Americans and infiltrating political organizations could also be defunded via policy riders. This should be given careful consideration.  
Biden's vaccine mandates on the military, the federal bureaucracy and federal contractors should similarly be taken down via the appropriations process. The Supreme Court neatly took care of the private employer mandates. U.S. Rep. Chip Roy (R-Texas) and others have offered such amendments.
The EPA, whose regulatory powers have been hollowed out thanks to West Virginia v. EPA, is on the ropes from its war on coal, oil and carbon, but is still imposing onerous regulations on carbon-producing industries and the Labor Department and SEC (and also the tax code that allows tax-deferred retirement savings accounts) via retirement investment incentives such as Blackrock or Vanguard, which also impose Environmental, Social and Governance (ESG) mandates on U.S. corporations, including Diversity & Inclusion gender and race-based hiring quotas and employment discrimination all in violation of federal civil rights employment laws, and via these incentives also stack corporate boards of directors with woke activists. House Republicans should defund ESG.
Of course, who could forget all the municipalities acting as sanctuary cities, counties or even some states, who utilize federal funding but could be conditioned on cooperating with Immigrations and Customs Enforcement (ICE) on detainer requests. Article I can also be used to bolster ICE and the Border Patrol.
Similarly, Biden's rampant catch and release policies at the southern border that have seen more than 2 million illegal aliens simply let go pending hearings that may never happen. Defunding catch and release seems to be just half the problem, however, if there are not enough immigration courts to deal with the problem. But it's a lot like dealing with a leak by mopping everything up later while the flood continues. First step, secure the flood.
Biden's failure to finish building former President Donald Trump's border wall is also an issue well within the scope Congress' appropriations powers, similarly a failure of former House Speaker Paul Ryan (R-Wis.) to make good on promises to the American people, resulting in Trump declaring a national emergency in order to secure the funding. Now, it is up to House Republicans to finish what Trump started, and finally make it Congress' responsibility to provide the resources needed to properly protect a border now overrun by drug cartels, gangs and human smugglers.
The House under Ryan, however, was effective at successfully defunding things like the Obama administration's attempts to regulate the speech and reveal the donors of 501(c)(3)s and 501(c)(4)s in violation of NAACP v. Alabama's protections of the First Amendment's right to anonymous speech.
Former Speaker John Boehner (R-Ohio) and later Ryan also allowed members to offer defunds of Obama's attempt to nationalize local zoning, including U.S. Rep. Paul Gosar (R-Ariz.) and later by Sen. Susan Collins (R-Maine), by gutting the Affirmatively Furthering Fair Housing (AFFH) regulations by the Department of Housing and Urban Development to condition community development block grants on zoning changes to accommodate low-income housing.
There was also an amendment by former U.S. Rep. Sean Duffy (R-Wis.) that temporarily defunded the U.S. Department of Commerce's abdication of the Internet Assigned Numbers Authority (IANA) functions to the Internet Corporation for Assigned Names and Numbers (ICANN), another failure of both Ryan and then-Senate Majority Leader Mitch McConnell (R-Ky.) who simply allowed the defund to lapse in 2016.
But, on balance, many of these accomplishments, including the defunds of the 501(c) political speech regulations and the AFFH regulation, have stood the test of time and been readopted by Democratic Congresses thanks to the elaborate generations-long compromises that shape the ultimate the omnibus spending bills, which tend to be a jumbled, byzantine mess of a double-edged sword.
The bittersweet irony for conservatives offering these amendments to defund and rein in the size of scope of government, is that all of the successful ones are currently in the much hated $1.7 trillion omnibus spending bill. Some of them have been readopted for more than 40 years.
Now, under the new rules package, Republicans can offer a process to make defunds that go into the 12 appropriations bills. But at the end of the day, the Democratic Senate will not take up one of them.
The question is which defunds will ultimately be offered in must-pass continuing resolutions or minbuses or omnibuses that are to come. Another irony is that more must-pass measures, the more opportunities to make policy in this manner. How much leverage will McCarthy have could well be determined by how committed to defunding the administrative state House Republicans really are. It will test their mettle both in leadership but also in the rank and file. The key is that every bill that must pass is a bill that can have these riders stuck in them and then jam it down the administrative state's throat.
It's medicine and it will be good for the federal bureaucrats to lose some power—and it will further restore Congress' Article I lawmaking abilities, one prohibition at a time, and better protect the American people's liberties and property from the permanent state. Let's get to work.
Robert Romano is the Vice President of Public Policy at Americans for Limited Government.