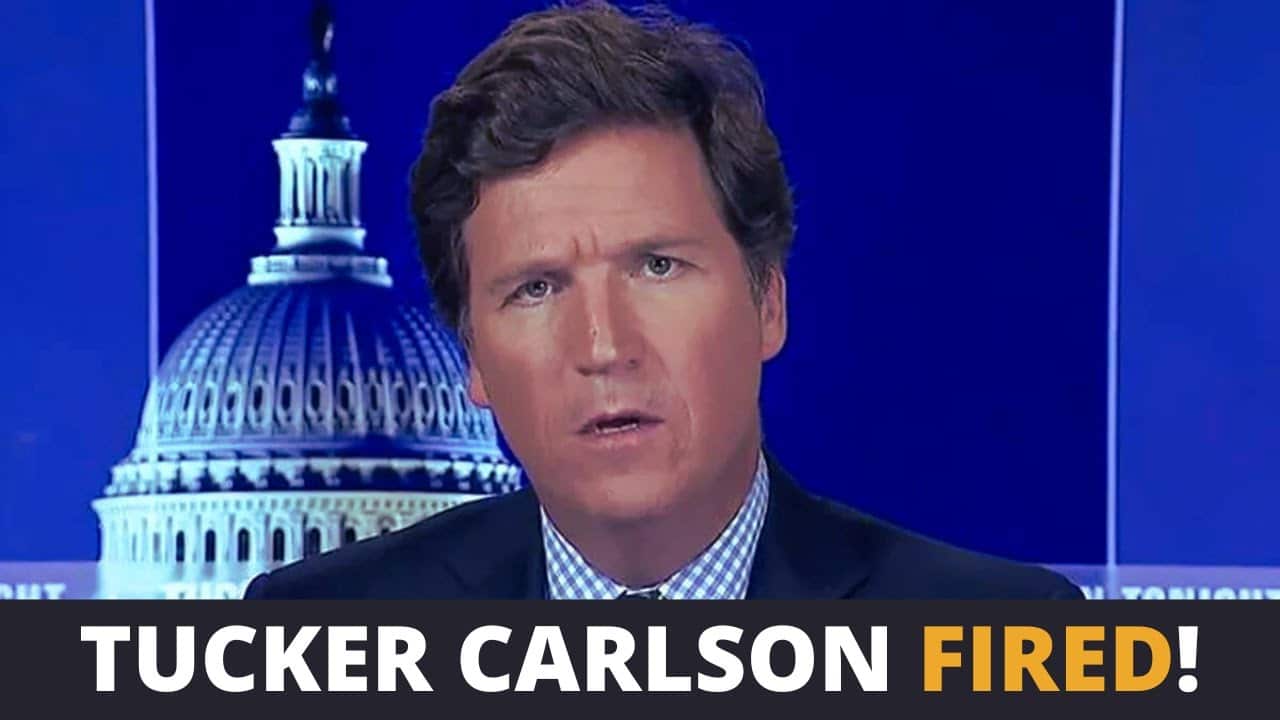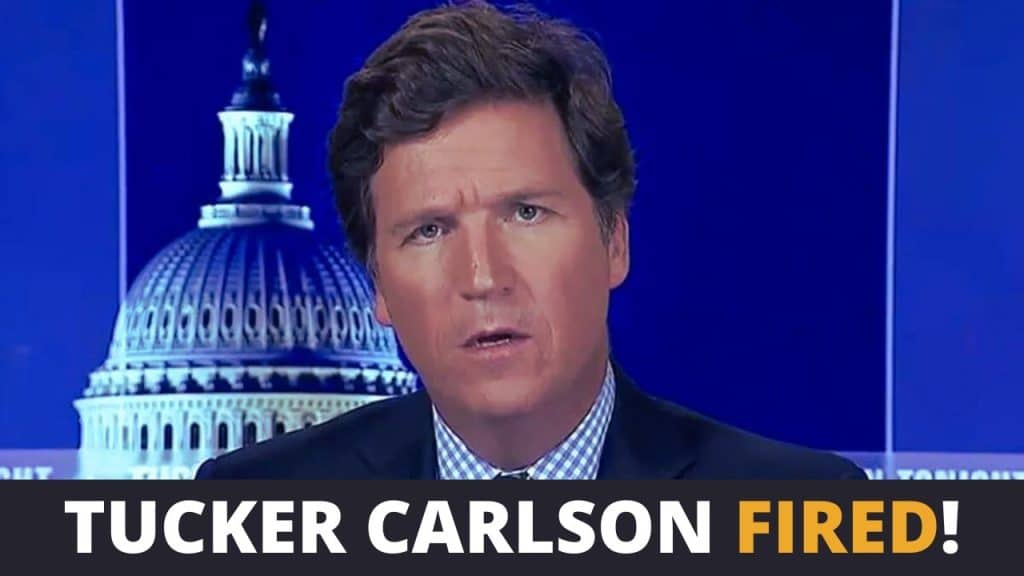 By Rick Manning
The 1970s movie and television show MASH's theme song was eerily named, "Suicide is Painless." The movie's director Robert Altman wanted a song with the "stupidest lyrics ever" and after failing to write them, his fifteen year old son completed the job, earning massive songwriting royalties as a result.
Fox News' decisions to not re-sign Dan Bongino and fire Tucker Carlson in a five-day period amount to corporate suicide, and for its formerly loyal viewers and those shareholders foolish enough to still own Fox stock, it will not be painless at all.
Rather than go into the 10 percent stock price decline immediately upon the announcement of Carlson leaving, the real question is why Fox brass decided to destroy the face of their franchise. 
Tucker Carlson pissed off Mitch McConnell when he had the audacity to play video from January 6, 2021, which decimated the Capitol Hill establishment narrative about the "riot" by showing video of horn wearing 'shaman' Jacob Chansley being escorted to the Senate Chambers by Capitol Hill police. 
Carlson chose to air former President Donald Trump's entire response to the scurrilous New York City District Attorney indictment gaining massive ratings for the network, but causing discomfort for Fox's "Never Trump" leadership.
The top-rated Fox News host then followed up the indictment response with a live interview with President Trump to huge ratings.
In the meantime, Fox News executives were busily cutting a deal with Dominion Voting Systems where they paid $787.5 million to settle a defamation case revolving around reporting on the network related to voter fraud.
The decision to settle was particularly disturbing because Dominion has been consistent in their refusal to allow skeptics to conduct a forensic analysis of their voting machines to determine if vote switching was possible.  Case in point is the 2021 refusal of Maricopa County, Arizona and Dominion to comply with the Arizona State Senate election audit subpoenas.
In Colorado, the Mesa County Clerk, who is responsible for verifying election results, was indicted on several felony counts due to her attempting to do her job and ensure that the machine tabulations were correct.  After releasing a report that eviscerated the verifiability of results produced by the Dominion product, FBI agent's raider the elected official's home armed with machine guns and dressed in combat gear. 
Message sent. Apparently, there is a new unannounced amendment to the U.S. Constitution just for the 2020 presidential election has been pronounced, "thou shalt not question machine tabulated election results."
A December 2019 letter from three Democrat U.S. Senators and one Democrat Congressman questioned the validity of the Dominion system in December 2019 writing in a letter to the company, "In 2018 alone 'voters in South Carolina [were] reporting machines that switched their votes after they'd inputted them, scanners [were] rejecting paper ballots in Missouri, and busted machines [were] causing long lines in Indiana.' 14 In addition, researchers recently uncovered previously undisclosed vulnerabilities in 'nearly three dozen backend election systems in 10 states.' 15 And, just this year, after the Democratic candidate's electronic tally showed he received an improbable 164 votes out of 55,000 cast in a Pennsylvania state judicial election in 2019, the county's Republican Chairwoman said, '[ n ]othing went right on Election Day. Everything went wrong. That's a problem.' 16 These problems threaten the integrity of our elections and demonstrate the importance of election systems that are strong, durable, and not vulnerable to attack."
I chose to leave the numeric footnotes in the quote to encourage readers to check the letter out for themselves. 
Yet, Fox News chose not to fight the facts of whether the Dominion Voting Systems product was vulnerable to vote switching (the exact claim that was contested) but instead accepted the premise that the votes were not only accurately counted, but that no reasonable person could assert otherwise, effectively preferring to pay three-quarters of a billion dollars rather than be accused of sounding like Trump in court.
Fox News viewers are not casual viewers. They choose to watch the network as an alternative to the establishment media complex. The past seven days culminating with the Tucker Carlson firing ends any illusion that Fox News will be an honest alternative to the government approved pablum fed to the public by the major networks and the social media giants, let alone a conservative one. 
It is the prerogative of Fox News executives to take their product in any direction they choose. 
But if the saying, "Get Woke, Go Broke" has any truth to it, in the next quarter they will find themselves fortunate to have more viewers than the floundering CNN. 
Or here's an idea, maybe they should just stop pretending and announce that the newly available Don Lemon has been hired to take the Tucker spot in the lineup.  At least then, they would be honest about the direction they are taking the domesticated formerly conservative media alternative.
Corporate suicide is tough to watch, but the way to make it as painless as possible is for viewers to abandon the network entirely providing a master class on what not to do.  Right now, the only company cheering louder than Fox's media rivals is Anheuser-Busch which has been pushed off the front page due to an even bigger self-induced corporate implosion.
Rick Manning is the President of Americans for Limited Government.