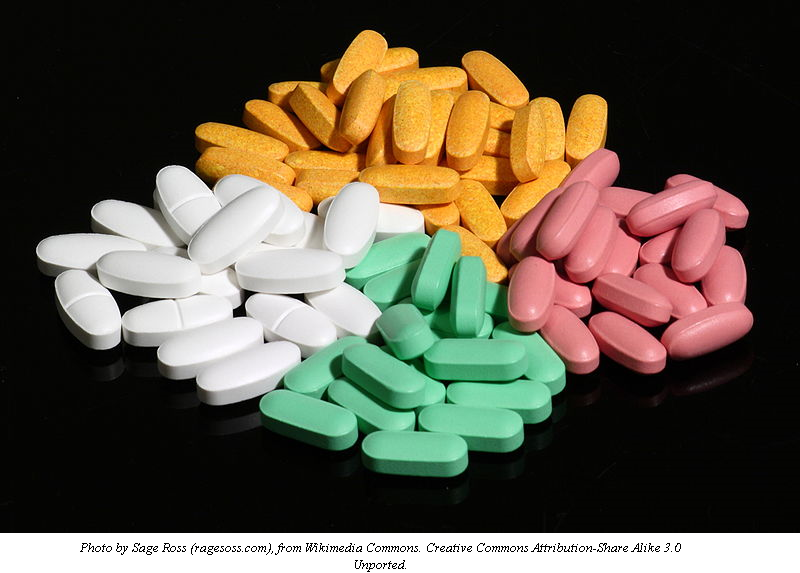 By Don Todd
Socialist Sen. Bernie Sanders (D-Vt.) and his leftist colleague in the House Rep. Elijah Cummings (D-Md.) have finagled their generic drug price control bill into the massive Pelosi, Boehner, Reid, McConnell, Obama budget deal, which was jammed through Congress.  The original standalone bills would have gone nowhere had they not been slipped into the budget deal.  The Sanders-Cummings legislation claims to take aim at what the two lawmakers call "out-of-control, skyrocketing generic drug prices" by proposing a hike in the rebate generic manufacturers pay the government for drugs dispensed to Medicaid patients. Cummings said this week, "I hope our bill is the first step in a longer series of actions to help American families across the country."  As the distinguished gentlemen knows this is a lie.
Unfortunately, the deliberately destructive Sanders-Cummings measure is a step in the wrong direction for American families.  Why?  Let's look at the facts.  First, the use of generic drugs in place of their more costly brand name counterparts saves the U.S. healthcare system more than $250 billion annually, including close to $35 billion in federal Medicaid savings in 2014.  Second, despite recent price increases on a handful of the more than 10,000 FDA-approved generic drug products on the market, the overall average cost of a generic prescription in the U.S. has declined over the past five years.  Third, citizens in most other developed countries are paying significantly higher prices than Americans for generic drugs.  And fourth, it is free market competition among generic suppliers, not pricing and rebate regulations, that has nurtured the most cost-effective and reliable generic pharmaceutical marketplace in the world.  Only in America can it be said that 88 percent of the prescription drug need is paid for with just 27 percent of the money spent on medicine.
So why, against this remarkable track record, would anyone want to change the system?  Sen. Sherrod Brown (D-Ohio), a cosponsor of the Sanders bill, offers an answer: The government can save even more money by requiring generic drug makers pay a higher rebate to Medicaid if their prices increase faster than the inflation rate.  But there is a serious flaw in this inflation-based rebate approach that Sanders and his colleagues are overlooking.  As the Congressional Budget Office points out, the inflation-based rebate is based on the increase in the drug's average manufacturer's price since its first quarter on the market.  Consequently, the rebate incentivizes companies to launch drugs at higher prices to avoid this penalty.  Moreover, in the commodity generic market where prices normally go down over time as additional competitors enter the market, an inflation-adjusted rebate policy would act as an inducement to not lower prices for fear of facing a rebate penalty if prices ever had to be raised to cover higher production and active ingredient costs.  So while the inflation-adjusted rebate could work to avoid the occasional generic drug price spike, it would do nothing to increase the savings for which generics are known and, in fact could result in fewer competitors, drug shortages and higher prices.
In Europe, where generic prices vary substantially from country to country, a market analysis in 2011 showed a direct link between generic drug costs and the domestic regulatory environment surrounding pricing and reimbursement.  Highly regulated markets had the highest generic prices; countries with freer markets benefitted from lower generic prices.  Because the generic price discount relative to the brand price was less in the more highly regulated markets, savings generated by the use of generics in these countries lagged that of the freer market countries.
The surest way keep prices in check it to unleash competition. The price increases we read about in the press these days are all triggered by a common cause: the lack of competition.  Instead of trying to control price fluctuations that are natural in a commodities market, we should push policies that encourage greater competition.  Government regulated pricing and a free market do not mix.
This of course is logic which has no effect on those infected with the Marxist virus that is currently ravaging the Democrat party and its helpers in the Republican Congressional leadership.
Don Todd is Director of Research at Americans for Limited Government.