By Dustin Howard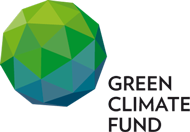 Imagine a country paying other countries to regulate itself out of productivity and prosperity. Then imagine that the same regulations would bind the first country more so than the others. Then again, imagine that the first country in question was doing all of this for a reason that cannot effectively be quantified or scientifically replicated, but persists anyway in the midst of stagnating growth and crushing debt.
So much for imagination.
The Obama administration is rushing onward in Paris with the hopes of funding an ongoing global scheme to pay poorer countries to atone for our supposed contributions to climate change. The administration is pledging to siphon $3 billion annually into what will eventually become a $100 billion a year fund, with the U.S. contribution rising to more $25 billion annually. This money is leveraging cooperation from reticent countries who themselves are looking to grow their economies, as well as their carbon output.
In true United Nations (U.N.) fashion, American taxpayers present and future, will be paying the countries that ultimately compete with us on the world stage. Their incentive is to take the money, and return to future climate conferences where they will have a say in further limiting American carbon emissions and production, and with it our economic productivity.  What can be done about it?
Sen. James Inhofe (R-Okla.) was the first to say no. Sen. Inhofe, along with 36 other Senate colleagues, said in a letter that no funds would be disbursed to the U.N. fund until the President introduced his climate agreement to the Senate as a treaty. The President likely plans to bypass the Senate's constricting purse strings as well as the treaty clause and unilaterally obligate the United States to the terms of the Paris agreement.
In a statement on Thursday, Americans for Limited Government President Rick Manning weighed in, saying, "Congress should just say no to Obama's $3 billion promise to the U.N. Green Climate Fund by explicitly stipulating in the omnibus that no funds shall be spent on it. The reality is that the U.S. commitment to the Green Climate Fund is anticipated to dramatically expand in the years to come to more than $25 billion annually as part of a $100 billion a year global wealth transfer to developing economies."
"We already subsidize developing economies with world trade rules that grant special and differential treatment, and the new Paris climate deal will exempt developing economies from the punitive regulations that the U.S. adheres to. Not to be outdone, then those same countries will receive $100 billion a year that U.S. taxpayers will disproportionately fund," Manning added.
Most of the Republicans in the Senate have already taken a stand to withhold funds from the President's U.N. climate fund scheme. Their leadership should be matched in the House of Representatives with a formal defund in the coming omnibus that overtly bans further monies from being spent to undermine the American economy with this climate fund. The majorities in both chambers were empowered to stop job killing policies such as this one, and funding the President's reckless, unilateral climate policies endanger both their majorities and their constituents.
Dustin Howard is a contributing editor at the Americans for Limited Government.