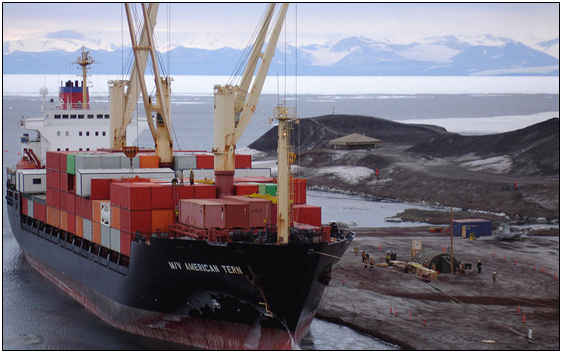 The problem with the 12-nation Trans-Pacific Partnership trade agreement isn't that it is free trade, it is that it is not.
You cannot have free trade when even after a trade agreement goes into effect and tariffs are supposedly reduced many of our trading partners continue to levy what is in effect a currency tariff on U.S. goods while offering their goods to us at a discount.
So let's stop calling it free trade.
In truth, ignoring currency manipulation, subsidies and other de facto tariffs leaves the U.S. economy at a competitive disadvantage — and has done so for years.
In addition, the U.S. does not compete globally on cost in taxes, wages and regulations, making the U.S. one of the worst locations to produce goods and one of the best for foreign countries to have a trade agreement with.
If passed, the Trans-Pacific Partnership will continue to outsource production and jobs overseas, costing the U.S. economic growth, and harming the American people with flattening incomes, negligible job creation and weakening labor participation.
Without addressing these cost imbalances and unfair trade practices, other nations with a currency tariff on the U.S., like China and South Korea could later dock into the agreement, further eroding U.S. competitiveness.
In a letter to Republican presumptive presidential nominee Donald Trump thanking him for his position on trade, in addition to currency manipulation, Americans for Limited Government President Rick Manning cited another example "the much maligned U.S. sugar policy, which is in place to offset massive sugar subsidization by producers like Brazil, Thailand and India.  These countries' subsidies and trade-distorting policies have wrecked the world sugar market and could drive the U.S. industry out of business."
Should the U.S. just unilaterally let down its subsidies, the way we have ignored currency and other tariffs? Europe tried that, Manning warned, "Europe found this out the hard way when it unilaterally reformed its sugar policy in 2006 and became more dependent on subsidized imports.  Foreign sugar drove much of its sugar industry out of business, costing thousands of Europeans their jobs.  Then, when imports predictably slowed, massive shortages materialized, burning consumers with high prices.  Only recently has the European market started to stabilize, but not before the EU began subsidizing again to help support domestic producers — a move that ironically makes the global market less free and fair."
There is a solution, however. U.S. Rep. Ted Yoho (R-Fla.) has introduced legislation that ends sugar subsidies, but only "when the U.S. gets other nations to do the same through the World Trade Organization," Manning wrote.
While we're at it, we might consider being more competitive via tax rates, particularly the corporate tax rate, and regulations. Whether on currency issues, confiscatory tax rates, labor costs or regulatory compliance, U.S. producers are being left behind in the increasingly globalized economy.
Antiquated notions of tariff reductions — borne out of the Depression era to address a different set of problems — cannot help in the face of all these imbalances.
The way to deal with these issues, rather than through massive trade deals between 12 nations that outsource our sovereignty to international governance organizations like the Trans-Pacific Partnership Commission, is through bilateral trade agreements. Plus internal reforms. We should not expect to compete globally when we're taxing and regulating ourselves into oblivion.  And we should not give the same consideration to Malaysia, which had to be upgrade by the State Department from being a slave state in order to even participate in the trade deal, or Japan, a massive currency manipulator.
In the meantime, let's stop calling it free trade. It's not.
Robert Romano is the senior editor of Americans for Limited Government.