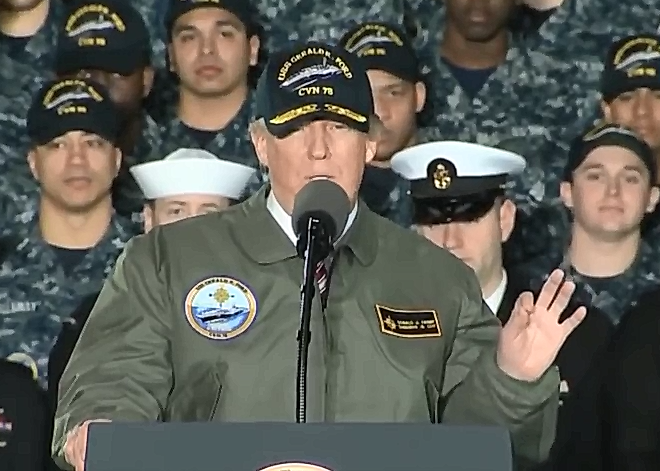 In a strong boost for the U.S. position in ongoing trade negotiations with China, it looks like Beijing's monopoly on rare earth minerals used in smart phones, computers and high-tech military hardware is coming to an end as the U.S. Defense Department makes a big push for domestic processing of the sought-after materials.
The Pentagon began asking miners to submit plans to develop more U.S. mines and processing facilities on June 27, with comments that were due by July 31. "The overall goal is to secure and assure a viable, domestic supplier (of rare earths) for the long-term," according the Pentagon paper sent to the miners.
According to Talkingmedianews.com, "Pentagon officials told TMN they are also in the process of lining up processing plants in Australia and Great Britain… [but] [t]he primary goal of the Pentagon, working with other federal agencies, is to develop processing facilities in the United States, as well as improve the actual mining of rare farther minerals."
One official said, "while it is fine to have plants in allies it is better to have some here."
To that end, President Donald Trump invoked the 1950 Defense Production Act on July 22 in a proclamation, writing, "the domestic production capability for Samarium Cobalt Rare Earth Permanent Magnets is essential to the national defense. Without Presidential action under section 303 of the Act, United States industry cannot reasonably be expected to provide the production capability for Samarium Cobalt Rare Earth Permanent Magnets adequately and in a timely manner."
The proclamation added, "Further, purchases, purchase commitments, or other action pursuant to section 303 of the Act are the most cost-effective, expedient, and practical alternative method for meeting the need for this critical capability."
By invoking the law, the Defense Department can go ahead and fund directly the construction of rare earth processing facilities in the U.S. and expand mining operations by working with private contractors.
The U.S. consumed about 9,500 metric tons of rare earths in 2018, according to the U.S. Geological Survey, and we are 100 percent reliant on imports of rare earth metals, 80 percent of which comes from China.
According to the U.S. Geological Survey, "The estimated value of rare-earth compounds and metals imported by the United States in 2018 was $160 million, an increase from $137 million in 2017." But these numbers do not account for rare earths used in manufacturing in China and then exported, which President Trump recently delayed additional 10 percent tariffs on until December.
Despite being in a commanding position for years, the good news is that China has been losing global market share, from 95 percent of global production in 2010 down to 80 percent global market share now, largely because Australia ramped up production, which is now the number two producer in the world at 20,000 metric tons in 2018. Australia also has all of the elements we would be looking for, according to Geoscience Australia.
In addition, a new discovery of 16 million tons of rare earth oxides off the coast of Japan last year could supply the minerals for the entire world for centuries.
We have about 1.4 million metric tons of reserves in the U.S., and after years of not mining rare earths, in 2018 the U.S. ramped up production to 15,000 tons of compounds according to the U.S. Geological Survey.
MP Materials, which runs the Mountain Pass site in California's San Bernardino County, the nation's only operational rare earth facility, is currently exporting to China for processing but plans to have its own domestic processing facilities running in 2020. No word yet on if MP Materials will be participating in the Defense Department program, but expects they would be a prime candidate.
Unlike his predecessors George W. Bush and Barack Obama, who allowed domestic production to disappear, Trump takes the threat seriously with the newly sought domestic rare earths being promoted by Pentagon.
China's monopoly on rare earth mineral production is coming to an end as its market share continues to plummet going forward. Just one less thing Beijing can hold over U.S. trade negotiators' heads, and surely strengthens the U.S. position in those talks. China had placed a tariff on rare earths that were being shipped there for processing, but Beijing was never going to permanently be allowed to have a monopoly on elements essential to national security. And the American people can thank President Trump.
Robert Romano is the Vice President of Public Policy at Americans for Limited Government.