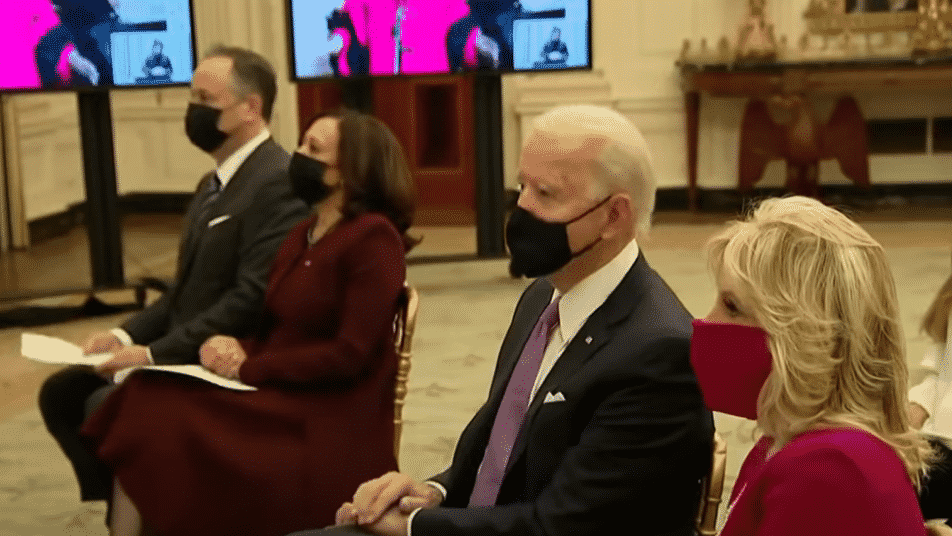 By Frank McCaffrey
The Democrats did it with Carter – they did it with Clinton – they especially did it with Obama and now – Joe Biden has shown us that America has been fooled again!
Now they are even fooling themselves! Check this string of screw ups out. Joe Biden visited a small business in Chester Pennsylvania that is still alive today due to a Small Business Adminisration Paycheck Protection Program (PPP) loan by Donald Trump.  Vaccine sites Kamala Harris visited in Nevada and Colorado exist because of Operation Warp Speed's record development and distribution of vaccines.
The small business Doug Emhoff visited in Las Vegas survived the pandemic because it received a PPP loan under Trump.
During a roundtable with Harris in Denver, CO, a participant credits Trump's PPP .in front of Kamala Harris!
One small business roundtable participant to the vice president, "When COVID hit, we couldn't find the volunteers anymore. But PPP allowed us to hire people, during the COVID crisis, to be frontline workers. Because obviously we can't do what we do remotely. So it was incredibly critical for us to be able to leverage that."
The Trump Administration delivered meaningful, targeted relief to the American people.
All Biden has done so far is pass a bill that only spends 1% on vaccines and only 9% on directly combating the coronavirus…oh yeah and he has also falsely taken credit for things he didn't do!
We can guess he was right when he said this to Democrats!
Joe Biden, speaking at the 2020 Democratic Convention,  "There has never been anything we've been able to accomplish when we've done it together."
Frank McCaffrey is News Director for the Americans for Limited Government Foundation.