We just need one Democrat to break the ice and become the first Democrat to cosponsor one of the Keep Nine amendments this year. That will go a long way to putting the issue to rest.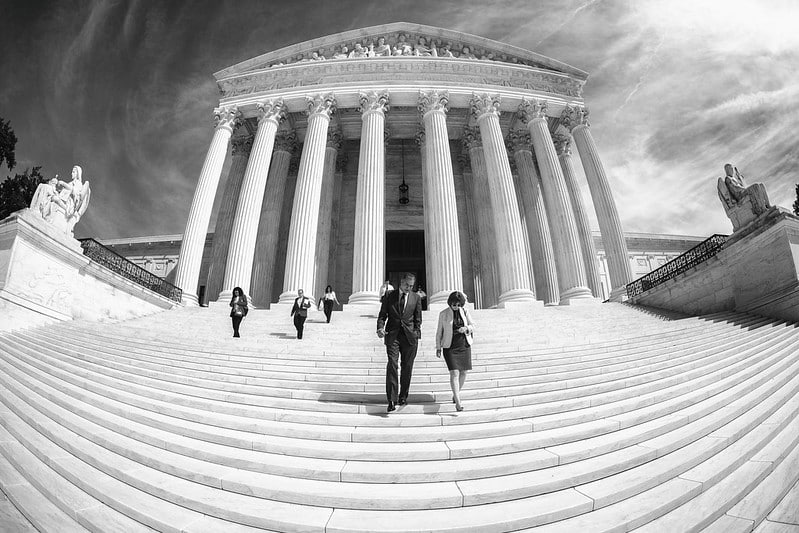 By Rick Manning
Political pundits of all stripes have become accustomed to talking about the importance of Democrat Senators Joe Manchin (WV) and Kyrsten Sinema (AZ) in determining the fate of critical issues that truly determine the future of our nation like keeping the filibuster and politicizing the Supreme Court through court-packing, and they are not wrong.  However, they are not completely right either.
Last week, Massachusetts Sen. Ed Markey held a news conference launching the promised court-packing push, aligning with a partisan commission appointed by President Biden to study the issue. Predictably, Democrats scrambled to distance themselves from full support of the scheme in light of recent polling which shows that court packing is overwhelmingly opposed, even by those who identify as Democrats.
It also explains why a constitutional amendment which sets the number of Supreme Court Justices at nine currently has 157 House sponsors, HJR 11 – Keep Nine, with more than a dozen other House members pledged to get on board.  On the Senate side, SJR 9, the exact same amendment currently has 17 sponsors as efforts are just ramping up to jump that number dramatically.
What stands out is that in spite of all their scrambling, not a single Democrat has sponsored this amendment – not a single one.
You see, when a politician distances themselves from a vastly unpopular proposal without "closing the door on it" by "waiting for the commission's findings" what they are really saying is, "I support the proposal but now is not the right time to let my voters know that ugly fact."
But the American public has become wise to politicians who speak one way back home while voting another in D.C., and the fast-growing legislative support for the Keep Nine constitutional amendment provides the way for these Democrats to prove that they truly oppose packing the Supreme Court by cosponsoring this amendment.  Just to be clear, the Keep Nine amendment push was led last year by a Democrat who is no longer in Congress, so it is not a partisan measure. It is an affirmation that the make-up of the Supreme Court should not be legislatively changed by either party.
So, Democrats like Senator Maggie Hassan (D-NH), who is running away from initial statements from her office indicating support for packing the Court after discovering that the other three members of the New Hampshire congressional delegation (all Democrat) were more stridently opposed, is a case study in the pretend game played in D.C. If Sen. Hassan and colleague such as Sen. Catherine Cortez Masto (D-NV) Sen. Mark Kelly (D-AZ) and other vulnerable 2022 Democrats are serious they should cosponsor SJR9 and actively push for a constitutional amendment to keep nine justices on the Supreme Court.
As for the voters, rather than accept quiet lies about Democrat court-packing intentions, they must demand that Hassan and every other Democrat who has joined the chorus of skeptics on the left prove they oppose court-packing by cosponsoring the Keep Nine amendment.
It really is that simple. We just need one Democrat to break the ice and become the first Democrat to cosponsor SJR9 or HJR11 this year and put an end to the Pelosi-Schumer court intimidation tactic for the next two years, effectively putting the issue to rest, for the short term.
Let your Members of Congress know what you think:
Rick Manning is president of Americans for Limited Government.