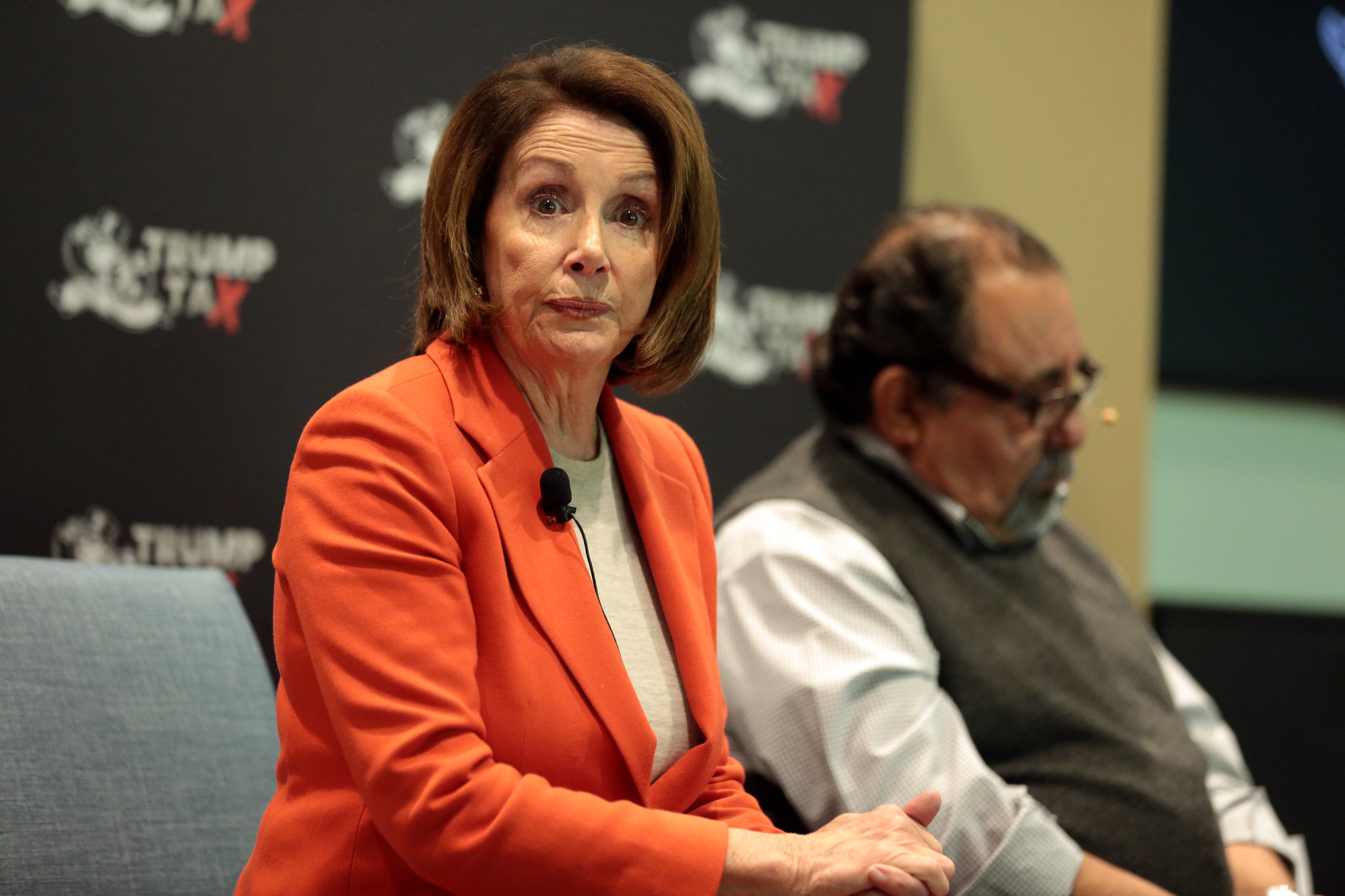 By Rick Manning
Nancy Pelosi has brought the House of Representatives back into session today.
Is she concerned about the unprecedented peril that our nation is under as the failed Biden Afghanistan withdrawal has brought ridicule, derision and scorn from allies, while those with bad intent eye the weakness as an opportunity of the century to take down America? Nope.
Is she concerned about China's increased aggression or Iran nearing their goal of becoming a nuclear power? Nope.
Is she concerned that actions by the Biden administration to shut down domestic energy production have caused the President to beg Saudi Arabia to pump more oil? Definitely not.
No, she is concerned about her re-election as Speaker and the congressional elections of 2022.
Pelosi is bringing up three bills for consideration in this emergency session.
The first is the ugly stepsister of the Democrats original election takeover bill. No longer HR 1, it is now HR 4. They can call it anything they want, but it isn't good for the integrity of America's election system. HR 4 empowers the Biden Justice Department to do whatever it wants to change state and local election laws from moving polling place locations to eliminating voter identification. Perhaps the only way that Pelosi can possibly remain holding the Speaker's gavel would be to put America under the same election laws as she wins under in California. Since the Senate rejected legislation which spelled out the changes she wants, this time she hope Congress will just let the Justice Department bureaucrats do the dirty work.
Second, she is going to try to jam through a spending bill using Budget Reconciliation that is larger than the total revenues generated by the United States in a single year in history. $3.5 trillion is a lot of smackers, and you'd think there would be hearings, discussion and all sorts of examination of the minutiae, but there hasn't been. Nancy's hope that if she can get enough taxpayer money flowing into left-wing interest groups, they will be able to overwhelm her opponents on election day by simply out-resourcing them.
Third, the phony $1.2 trillion infrastructure bill which she hopes will help ingratiate her vulnerable Democrats to various government pork constituencies.
Note to Nancy, why don't you bring open the House floor for a day or three of debate about what is happening in Afghanistan and whether Joe Biden remains competent to be President of the United States. At least then you would be pretending to be addressing the elephant in the room even though it would only be typical D.C. smoke and mirrors.
But fear not all professional COVID is death merchants of doom. Much of the Democratic Caucus will be "working from home" attending via a zoom call and voting by proxy so no chance of a super-spreader event on Capitol Hill. Of course, they could just protect themselves more completely by inviting former
President Obama to join them, after all, he is the proven party guy who was the Martha's Vineyard Covid cooler.
Photo by Gage Skidmore