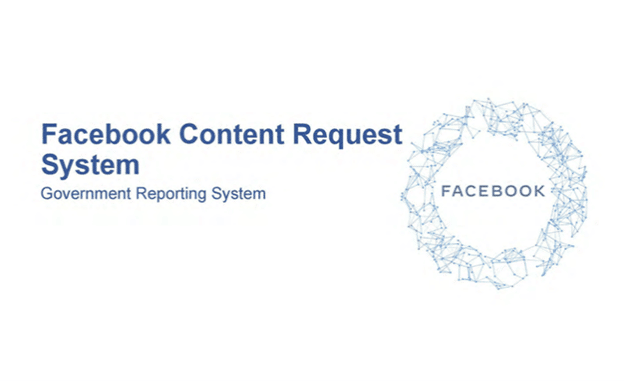 Records obtained in a lawsuit filed by Missouri Attorney General Eric Schmitt against the Department of Homeland Security (DHS), the FBI and other federal agencies for censorship have revealed a formalized process for government agents to flag content on Facebook for moderation and takedowns deemed disinformation, an Oct. 31 report from the Intercept's Ken Klippenstein and Lee Fang shows.
The instructions, a document guiding government agents to log into the censorship app, require a government email address and once credentialed, lead officials to the web address that includes the word "xtakedowns": https://www.facebook.com/xtakedowns/login (Archived here.)
If you travel there now, users are told, "Facebook Content Requests… Request Secure Access to the Facebook Content Requests System… This portal is for onboarded partner requests pertaining to content issues on Facebook and Instagram. If you are an onboarded partner, please put in your request through this portal… Request Access…"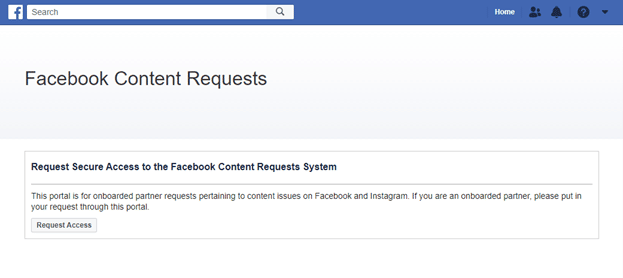 According to a draft DHS Quadrennial Homeland Security Review, the department has ongoing operations to target "inaccurate information" on topics including "the origins of the COVID-19 pandemic and the efficacy of COVID-19 vaccines, racial justice, U.S. withdrawal from Afghanistan, and the nature of U.S. support to Ukraine." Since these all pertain to government policies, the content in question is unquestionably all political speech, protected by the First Amendment.
While government agencies can distribute information to the public and private sector — this is what federal department and agency public affairs offices do every day under the government speech legal doctrine whose applications have been limited by the Supreme Court — directing private sector entities like Facebook to remove user content because the government disagreed with the content, is not only flagrantly unconstitutional, it is seemingly without precedent.
And American citizens have a right to comment on all of those matters, write articles and share them on social media including Facebook to their hearts' content without fear of government interference. Or at least we thought we did.
Robert Romano is the Vice President of Public Policy at Americans for Limited Government Foundation.
UPDATE and CORRECTION, Nov. 2, 2022, 1:46p.m: A previous version of this article alleged incorrectly that an Oct. 2019 DailyTorch.com article whose Facebook like counts went down to zero could have been due to censorship, but I'd like to offer a more benign, alternative explanation (and a cautionary note) for the like counts going to zero. I have since discovered several more widely shared DailyTorch.com articles whose Facebook like counts were similarly knocked down to zero from the time of August 2019 through October 2019, and I'm sure there are more. While the articles' fetched URLs have not been changed, utilizing Facebook's Sharing Debugger, I've discovered that the canonical URL (different from the fetched URL) was in fact changed. This would have occurred after Nov. 17, 2020 when DailyTorch.com switched over to SSL. At that time, the site's code was rewritten to preserve the like and share counts from prior iterations of the site including http://dailytorch.com (no SSL) and its predecessor, http://netrightdaily.com. In this case, what happened in every instance was those articles were at some point rescanned by Facebook's Debugger, at which time the canonical URL no longer matched the website's stated fetched URL, and so it returned a zero like count. That's it. Eventually, I suspect all of the like counts for URLs from prior to Nov. 17, 2020 will be deleted once the Debugger comes back around for another scan.