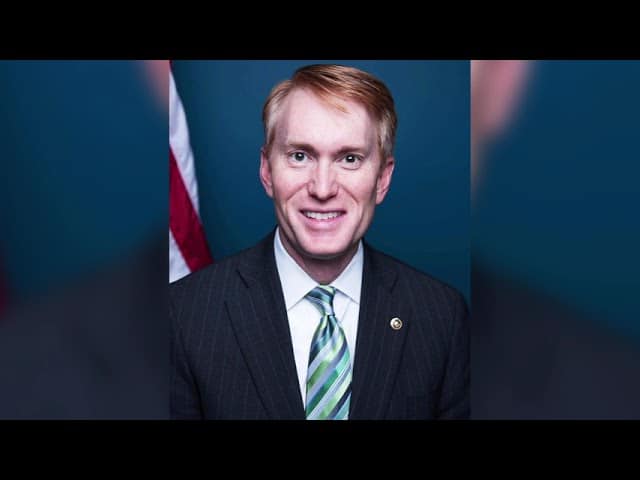 By ALG Staff
U.S. Senator James Lankford, (R-Okla.) will be joining Americans for Limited Government President Rick Manning on Friday, May 5 at 4 p.m. EDT to discuss Senate GOP actions to cut the size and scope of government as part of any debt ceiling increase.
Senator Lankford participated in a May 3 press conference featuring fifteen other Senators on Wednesday showing solidarity with House Republicans in this showdown over the fiscal future of America.
The lively and informative conversation will be broadcast on YouTube, Facebook, Rumble and Twitter on Americans for Limited Government's channels on these respective platforms.  You can follow Americans for Limited Government on:
YouTube: @AmericansforLimitedGovernment
Twitter:  @LimitGovt
TruthSocial:  @LimitGov
Facebook: AmericansForLimitedGovernment
Rumble:  AmericansforLimited Government
To Subscribe to receive free, daily content and news releases from Americans for Limited Government, go to our blog at www.DailyTorch.com and enter your email under the subscribe section.