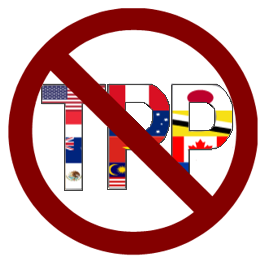 By Rick Manning
U.S. Rep. Candace Miller (R-Mich.) released a letter on August 1 signed by five other GOP supporters of the fast track trade authority urging President Obama to not submit the enabling legislation to Congress during a lame duck session.
Calling a "lame duck" consideration of the Trans-Pacific Partnership "an end-run around the American people immediately following an election," Miller and her colleagues unambiguously opposed moving ahead with the massive trade deal before the next Congress.
The letter asserts, "TPP will set the template for trade for the next generation.  It will not only impact the current 12 member nations but also countries like Korea and China that could join in the future.  A 'lame duck' Congress should not vote on an agreement of this consequence."
U.S. Reps. Ed Whitfield (R-Ky.), Ted Yoho (R-Fla.), Dave Trott (R-Mich.), Bill Shuster (R-Pa.) and Tim Murphy (R-Pa.) joined Miller on the letter sent to President Obama on August 1.
The letter falls on the heels of U.S. Rep. David Bost (R-Ill.), another fast track supporter, announcing his opposition to TPP writing, "Having carefully weighed the pros and cons of this trade agreement, I believe it's in the best interests of my district to oppose it.  We must continue to work to open new markets to our farmers and manufacturers, but it needs to be on an even playing field that has tilted against American workers for too long."
House Ways and Means Committee member U.S. Rep. Tom Reed (R-N.Y.) is another of a growing number of TPA supporters who have announced their opposition to TPP, and former House Speaker John Boehner's replacement U.S. Rep. Warren Davidson (R-Ohio) campaigned against passage of the trade deal as a hallmark of his election bid.
In the face of heavy lobbying by the US Chamber and others, the GOP Platform rejected lame duck consideration of TPP writing, "Significant trade agreements should not be rushed or undertaken in a Lame Duck Congress."  U.S. Rep. Virginia Foxx (R-N.C.) was a co-chair of the Committee and opposition to TPP has been growing in her state of North Carolina as details of Obama's exclusion of the tobacco industry from the benefits of the deal become more public.
The importance of fast track supporters who are walking away from supporting TPP becomes clear when it is remembered that the fast track vote in 2015 suffered an astonishing loss of 54 Republican House members in a bloody battle which largely revolved around the merits of the Asian Pacific trade agreement. The TPA passed by a narrow, 218-211 mark leaving zero margin for error for proponents.
In a related move, the Daily Signal reports that House conservatives are demanding a special conference of the House Republicans in an attempt to deny President Obama one last bite of the government spending apple through passage of a government funding Continuing Resolution that extends until March of 2017, eliminating the need for a lame duck session at all.
The growing opposition amongst the House GOP Conference toward having a lame duck session on any topic combined with the increasing unlikelihood that TPP could pass during the lame duck, leaves House Speaker Paul Ryan (R-Wis.) boxed in between his corporate donor constituency and the members of his own Conference who will decide if he gets to be Speaker again in 2017. While it is never wise to bet against the K Street donor class, Ryan's very political survival may depend upon his disappointing them on TPP, and that assumes he isn't upset in his unexpectedly competitive Republican primary race in Wisconsin against former supporter Paul Nehlen.
The author is president of Americans for Limited Government.