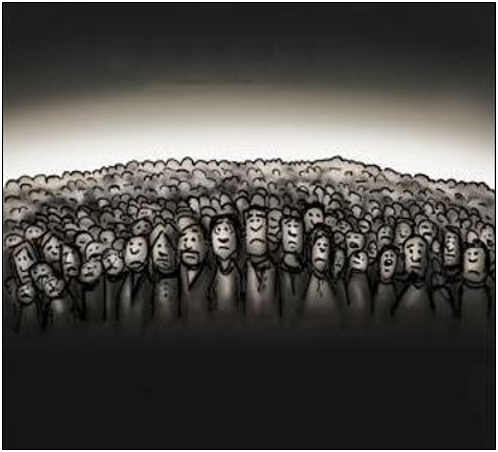 At 3.7 percent, unemployment nationwide is at near 50-year lows as the U.S. economy gets ready to enter the fourth quarter. As good as the low numbers are, the American people may be surprised to learn that they could go even lower amid shifting demographics and surplus demand for labor.
This is already baked into the cake because of higher levels of education being achieved on a generational basis. For reference, those with Bachelor's degrees and higher or an Associate's degree or some college have unemployment rates of 2.1 percent and 3.1 percent respectively, below the 3.7 percent national rate, and as those populations take a greater share of the labor force as Baby Boomers retire, that will almost certainly push down the long-term unemployment rate.
Recent declines in labor participation have reversed, too, which will add to labor markets in the coming years.
Since the dotcom bubble popped in the early 2000s, labor participation among working aged adults aged 16-to-64 declined markedly from more than 77 percent down to 72.6 percent in 2015, representing more than  9 million people who would have been a part of the economy had participation rates remained what they were in the late 1990s.
But then, in 2016, it shifted as labor participation among working aged adults began increasing again — contrary to Bureau of Labor Statistics projections that thought it would remain steady at 72.6 percent through 2024. As of 2018, labor participation among 16-to-64-year-olds is up to 73.6 percent.
As a result, 2.1 million more 16-to-64-year-olds are a part of the labor force than would have been had the participation rate remained what it was in 2015. Add to the mix seniors participating at greater levels as Americans live longer and we have a larger labor pool than previously expected.
But that won't last forever. As Baby Boomers age, even with greater life expectancy, labor participation among seniors will peak and then begin to decline.
And then there's the job openings, currently at 7.2 million, representing about 2.8 percent of the population older than 16 years.
If that remains constant for the peak of the business cycle, by 2030, the number of job openings could rise to more than 8 million. But that may not hold steady. With a surplus of seniors retiring, the number of job openings could be much greater as all the replacement jobs from Baby Boomers open up.
The mismatch will almost certainly be exacerbated by the tepid growth of 16-64-year-old population, which will be a little more than 4.3 million or so by 2030, judging by the latest Census population projections. The growth of seniors will be about 20 million, at which point the last Baby Boomers born in 1965 will have just hit retirement age.
So, what will happen when the retirement wave fully passes? Either the labor force along with the economy will begin contracting, or working aged adults will work in greater percentages than prior generations. We already know that with their longer periods of education, the unemployment rates will be lower. And because there will be surplus demand for labor at that point, along with greater labor participation levels, barring other adverse economic circumstances, people will work more.
Robert Romano is the Vice President of Public Policy at Americans for Limited Government.