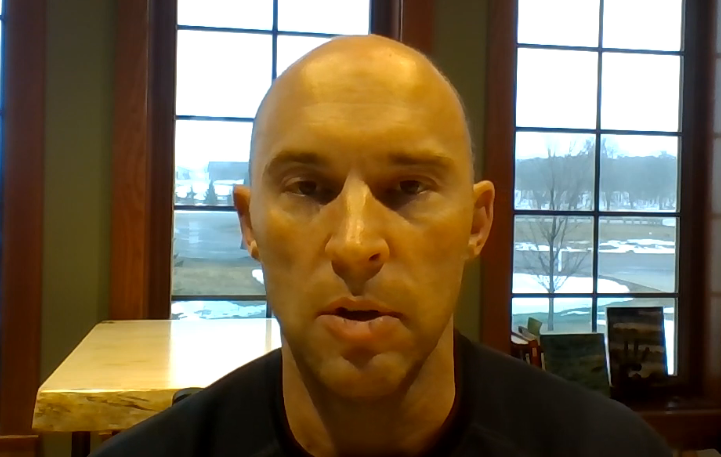 Yesterday, we learned that over 6.6 million people filed for unemployment insurance last week; the week before, over 3.3 million people filed as states have closed their economies. In over 50 years, including during the Great Recession, we never saw numbers that were anywhere close to these. Perhaps the disastrous unemployment numbers of the last couple of weeks will rid policymakers of their view that we can all just huddle at home for months until the coronavirus monster is dead or has wandered off to bother some other country.
If the economic reports are not bad enough to convince leaders that states need to be reopened for business as soon as possible, then perhaps the words of some small business owners who are dealing with the impacts of lockdowns will persuade them. These statements were taken just prior to Congress' passage of the $2.2 trillion legislation to help small businesses keep payroll during the shutdown.
Placid A. is the owner of Built Phoenix Strong, a personal training company in Roswell, Georgia: "Since the shutdown, we've lost about 70 percent of our clientele and our monthly revenue as well. We need to return to work now so that I can provide for my family and keep my business alive because, honestly, we can only survive about another month… month and a half… So we really need to get back to work and bring life back into this business — like I know we can."
Dr. Mason O. is the owner of Chiro Health and Rehab in Fargo, North Dakota: "Over the last two weeks, we've seen our business drop by approximately 50 percent already. We need the U.S. government to allow us to remain in business because if… we don't, I'll have to lay off approximately 50 percent of my staff In the next two weeks. And If we are shut down, we'll only be able to last about four to six weeks in total. We've been in business 20 years and hope to remain that way so, please, let us keep working."
Alex K. is the owner of Flat Roof Pros, a roofing company in Columbus, Ohio: "The current government shutdown due to the coronavirus has impacted us dramatically. We are not able to market to potential customers; that is detrimental to our startup branch. Speaking on behalf of myself and other small businesses, we need the U.S. government to allow us to go back to work because we can only last for a matter of weeks."
Josiah Wiens is the owner of The Hub Gym in Broken Arrow, Oklahoma: "We've been pretty heavily impacted by… the shutdown… From what it looks like for us… it's going to continue for the foreseeable future… We need the U.S. government to allow for us to open up our doors again and… be able to service our community. If there was a… full-on, widespread shutdown, I'd dare say we'd… be able to stay operational for a month at the most — and that would be after… maxing out our line of credit and everything we can."
Unless politicians wish to see millions more join the ranks of the unemployed, they should heed the words of these small business owners. Every day that states remain closed, more people lose their livelihoods. There is no reason that states cannot carefully put healthy, young and middle-aged people back to work while encouraging the elderly and vulnerable to stay home. With continuous cleaning of public spaces, the maintenance of healthy distances, limitations on crowds, frequent handwashing, etc., states need to reopen for business as soon as possible.
Richard McCarty is the Director of Research at Americans for Limited Government.