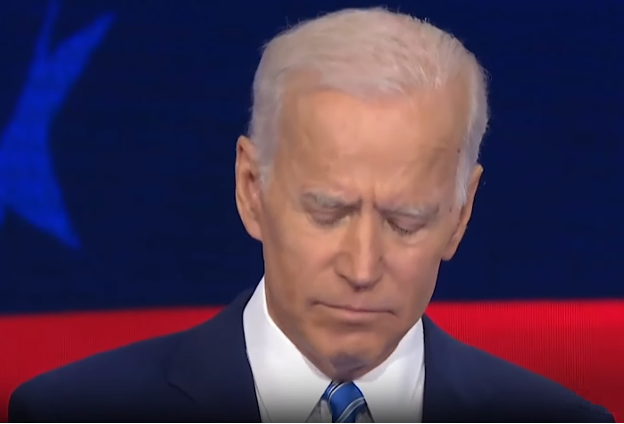 58 percent and 62 percent of Democrats in two separate polls say President Joe Biden should not seek re-election in 2024, according to two separate polls, ABC News-Washington Post and Associated Press-NORC polls, both taken in late January. Only 31 percent and 37 percent of Democrats say he should run again.
The numbers are also reflected in national job approval ratings, with only 44.1 percent approving of President Biden's performance and 51.6 percent disapproving, in the latest average of polls compiled by RealClearPolitics.com. With the nation's presidential primaries less than a year away, these must certainly be troubling numbers for the President's political team, even as Biden still appears determined to seek a second term.
In October, Biden said, "it's my intention – my intention to run again." But he held off on making a formal announcement since, he argued, "once I make that judgment, a whole series of regulations kick in and … I treat myself as a candidate from that moment on."
In November, after Democrats surprised in the midterm elections, although losing the House to Republicans, picked up a Senate seat, and Biden reiterated, "our intention is to run again.  That's been our intention, regardless of what the outcome of this election was.  And the fact that we won — we — I didn't run — the fact that the Democratic Party outperformed anything anyone expected and did better than any off-year presidency since John Kennedy is one that gives everybody, like, 'Hoo'— sigh of relief — that the MAGA Republicans are not taking over the government again…"
And most recently, in February, after the ABC News-Washington Post and AP-NORC polls dropped, showing Democrats still want somebody else to run, Biden still stopped short of formally announcing his candidacy in an interview with Telemundo, stating, "I'm just not ready to make it."
When asked about the results of the polls showing Democrats don't want him to run, Biden said, "That's not what I hear… Look, do you know any polling that's accurate these days? You all told me that there was no way we were going to do well in this off-year election. I told you from the beginning we're going to do well. Y'all told me I couldn't win the general election. We did well. I feel good about where we are."
Biden added, "It may be that, you know, I run, I get clobbered, and if I run, I win. I mean, that's not my motive. That's not the basis upon which I make the judgment."
Biden, who will turn 82 in 2024, so far lacks an apparent challenger, although author Marianne Williamson — who almost nobody has heard of — has announced her candidacy again. A snap poll by Morning Consult of Democratic primary voters show Biden at 77 percent, Williamson at 4 percent, and 9 percent who say somebody else.
That could be good news for Biden, insofar as given not much of a choice, they will hold their noses and vote for Biden again, both in the primary and general election. But it could also indicate that a Democratic office holder that voters have actually heard of could be poised to inflict serious damage on Biden.
This is what can sometimes happen to an incumbent president with high inflation, an overheating economy and an imminent recession. Party voters can look inward for a new standard bearer to replace the weak incumbent, often during a recession. On the other hand, unemployment remains at record lows while inflation remains elevated, indicating that upheaval in labor markets is either still on the horizon, or else the business cycle is not yet over, pointing to more inflation ahead. 
1912, 1932, 1952, 1968, 1976, 1980 and 1992 all saw incumbent presidents with significant primary challenges. In every single case, the incumbent president either declined to seek reelection, as with Harry Truman in 1952, who lost the New Hampshire primary, and in 1968, when Lyndon Johnson barely beat Eugene McCarthy and then decided to withdraw from the race altogether.
In other cases, the incumbent president did win their party's primary or national nominating convention only to go on to be easily defeated, as with William Taft, Herbert Hoover, Gerald Ford, Jimmy Carter and George H.W. Bush.  A solid record of defeat for the incumbent party.
In 1980, when Jimmy Carter similarly faced a primary challenge from Ted Kennedy, who ended up winning 12 states, it was absolutely an indicator of how poorly Carter was going to perform in the general election, where Carter lost 44 states in a landslide to Ronald Reagan.
This can be why primaries can serve as an important indicator of how a president will fare in their reelection bid, but other possibilities might include that they can become a self-fulfilling prophecy for weak incumbents. That is, when independent voters see blood in the water from a protracted primary challenge, many of them will opt to vote for the challenger. Whereas, if there were no significant challenge in the first place, the odds of the incumbent president's reelection rise.
Which is undoubtedly why Democratic strategists will almost certainly be begging Biden to run again, and for no elected Democrat to dare challenge him in the primary. Look at all the other times a sitting president stood aside, or look at all the times a sitting president was challenged, they'll argue. But then there's Biden's own conviction about whether he can still command the bully pulpit for another four years. He'd be 86 by 2028, with voters increasingly worried about Biden's health after he recently had skin cancer surgically removed. It could be one of those damned if you do, damned if you don't situations.
Robert Romano is the Vice President of Public Policy at Americans for Limited Government Foundation.