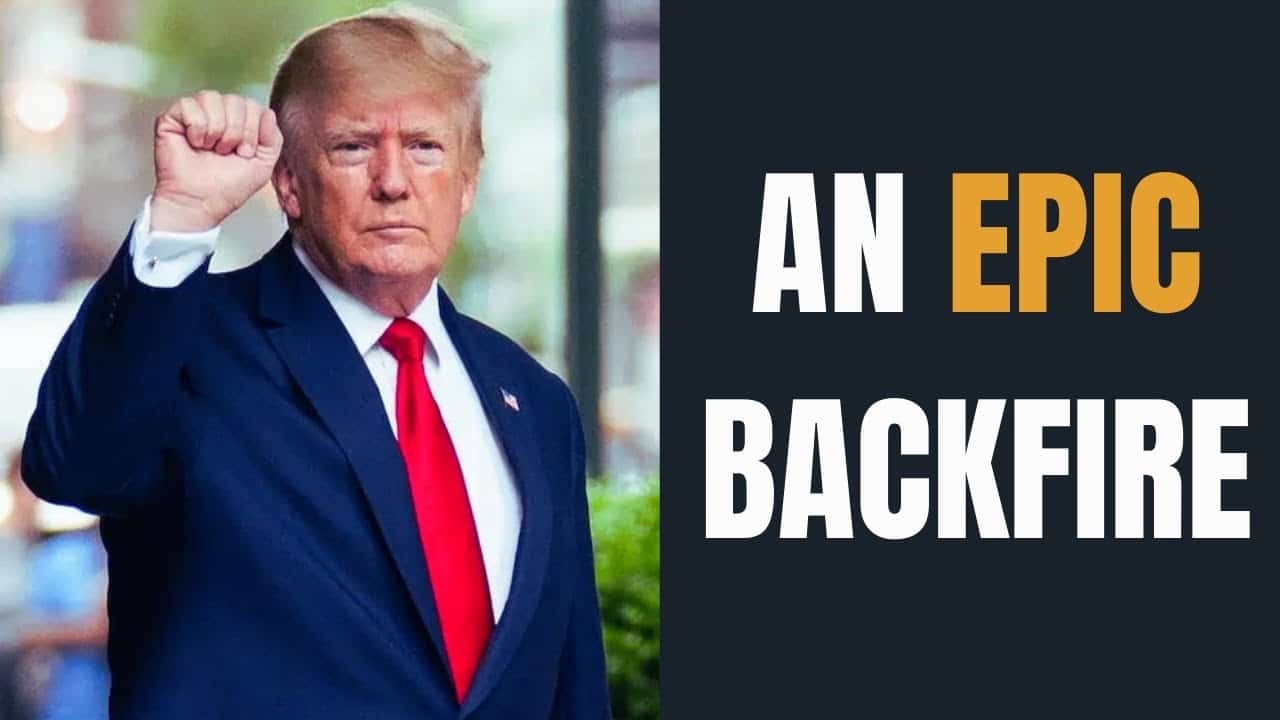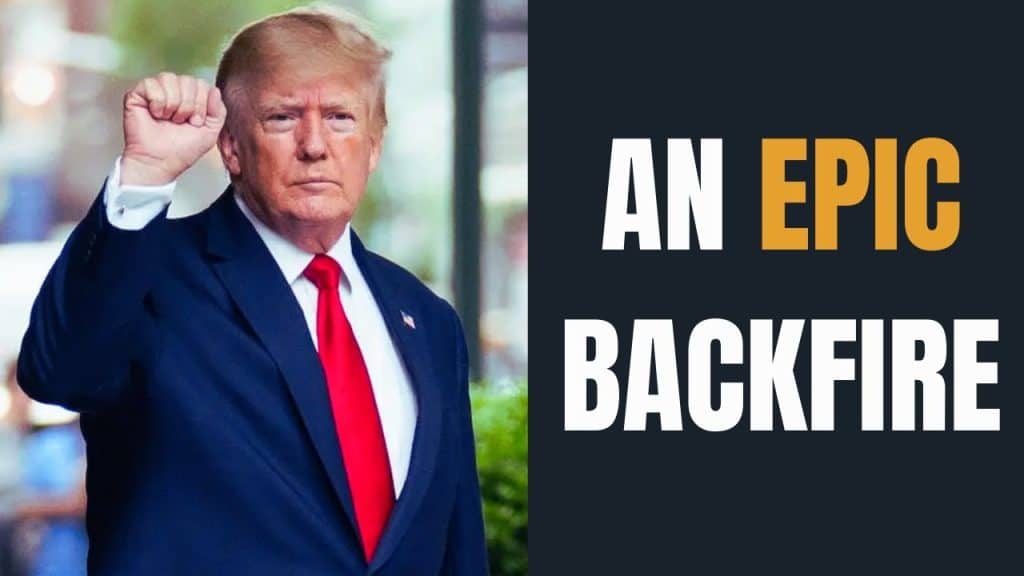 By Manzanita Miller
Former President Trump remains the front-runner in the race for the Republican presidential nomination according to a new NBC News poll, with two-thirds of GOP primary voters favoring Trump over DeSantis. However, while the mainstream media is relentlessly driving home the fact that conservatives are circling the wagons around Trump, most are missing the fact that Trump is gaining support from outside the GOP with groups who generally split their votes.  
According to YouGov data, Trump's favorability has risen 4 percentage points among all voters over the past month, going from 43% in March to 47% at present. He has gained substantially with young people, lower-income voters, and Independents, and made marginal gains with minority votes.
YouGov polling conducted close to a month ago on March 27th compared to polling conducted April 15-18th shows Trump has gained 9 percentage points with voters under thirty since news of his indictment broke. He has also gained 7 points with lower-income voters and 6 points with Independents. Even urban voters and moderates have incrementally inched toward the former President, supporting him by 4 percentage points higher today than they did close to a month ago. Trump has also gained incrementally with minorities, adding two points apiece with Black and Hispanic voters over the past month.  
Much attention has been paid to the fact that Trump's indictment earlier this month has increased his support among GOP primary voters, but polls that include all Americans also show a rise in Trump's favorability among the broader public. 
While some of these margins are slim and within the margin of error, it is worth noting the overall trajectory of Trump's polling numbers not only within the GOP, but with the public at large. So far, we are largely seeing swing voters shift toward the former president in the wake of the legal charges brought against him in early April. 
Americans for Limited Government President Richard Manning remarked, "despite the best efforts of a powerful political apparatus attempting to dissuade Trump from running again, swing voters and independents are more open to Trump now than they were a month ago."
Trump is by far the frontrunner now, consolidating support in the past few weeks and taking a double-digit lead over prospective GOP challenger Ron DeSantis. The NBC News poll reveals Trump leads DeSantis among GOP primary voters 46% to 31% nationally, and a recent Victory Insights poll shows Trump with a 15-percentage point lead over DeSantis (47% to 32%) in DeSantis' home state of Florida. The Florida poll represents a complete reversal from November when Trump trailed DeSantis by 10 percentage points.    
Trump continues to maintain a wide lead over DeSantis with men, minority voters, and younger voters, but has also eaten into DeSantis' edge with Independents. DeSantis maintains a small edge – within the margin of error – with one sliver of the electorate, high-income earners, while losing ground with the rest.   
On a trip to Japan, DeSantis sidestepped a reporter's question of why he continues to trail Trump. When asked by a Wall Street Journal reporter why he remains so far behind Trump, DeSantis reportedly replied, "I'm not a candidate, so we'll see if and when that changes", implying that if he announces his candidacy, his numbers will rise.  
While it is entirely possible an official statement from DeSantis announcing his candidacy would give him a boost in the polls, DeSantis has been slowly losing ground to Trump since last fall.
If anything, GOP primary voters have consolidated their support behind Trump since news of his indictment broke. A recent NBC News poll reveals 68% of GOP primary voters believe the investigations into Trump are politically motivated, while just 26% say it is important to nominate a different candidate who won't be distracted by legal issues.
The latest YouGov poll of likely voters – not just GOP voters – asked voters if they were forced to make a choice between Trump or DeSantis who they'd choose as the GOP nomination for president. In that poll, Trump beat DeSantis 32% to 23%, while the remaining voters said they weren't sure, or they'd pick someone else.   
Trump's strongest support stems from lower-income voters, men, minorities, and younger voters. Trump leads DeSantis by 17 points with voters who earn less than $50,000 a year, 16 points with men, 9 points with Hispanics, and 12 points with voters under 30. He is also gaining ground with independent voters, and now leads DeSantis by 12 points with Independents and 6 points with moderates. Trump is now leading DeSantis with all major groups, except one: Americans earning over $100,000 a year. Among higher-income earners, DeSantis beats Trump by one percentage point (34% to 33%).  

Data source: YouGov
The NBC News survey finds a combined 41% of likely voters saying they'd definitely or probably vote for Biden in the general election, versus 47% who say they'd vote for the eventual Republican nominee, which represents an uptick in support for Biden's challenger. 
While the political elites would like to paint a picture of GOP primary voters as circling the wagons around Trump while the rest of the country watches in horror, the reality is Trump is gaining support from outside the base. Broadly, polls show a majority of Americans admit politics is playing at least some roll in Trump's indictment, and an increasing share are wary of another four years of Biden.
Manzanita Miller is an associate analyst at Americans for Limited Government Foundation.